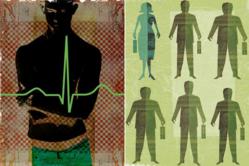 ...Illustration Source's supply of quality imagery is unsurpassed.
New York, NY (PRWEB) June 19, 2013
Illustration Source, a leading provider of premium quality, conceptual stock illustrations to art buyers everywhere, has added a significant number of new illustrations by some of the best artists working today. These new illustrations represent work by Todd Davidson, Roy Scott, Doriano Solinas, Gary Waters, Christopher Zacharow and many others.
A small sampling of this new work can be viewed here.
Illustration Source client Anne Washmera speaks for many clients when she says, "...Illustration Source's supply of quality imagery is unsurpassed."
Whether on office computer, laptop or tablet, Illustration Source lets you get to work right away to find the perfect image for your project. Pricing is clear and licensing is easy. Their staff is at your service for your special needs or to save you time with free image research.
In addition to a 20-year reputation in stock illustration licensing, Illustration Source now exclusively represents a select group of artists for assignment projects through "Original Art Studios".
About The Company
Illustration Source is a leading provider of high quality illustrations from the finest illustrators from all over the world. Illustration Source's collections provide top quality, cutting edge illustration.
The company is New York based and privately held. One of the major reasons for the success of the Illustration Source collection through the years is its ability to gather a true international artistic community in which many of the artists and art buyers enjoy a congenial, creative and profitable relationship.