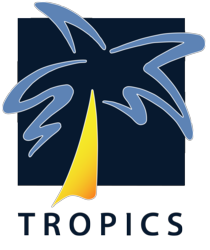 Workers' compensation processing is arguably the most difficult to do, and our customers realize the value of a product specifically designed to be both extremely agile and compliant...
Sarasota, FL (PRWEB) June 19, 2013
Tropics Software Technologies (Tropics), a national workers' compensation software solution provider, was named by Celent Insurance Group (Celent) as a leader in technology deals in 2012. Featured in a recent Celent report, "North American Insurance Software Deal Trends 2013, Property/Casualty Edition," Tropics is highlighted as a software selection in 2012, capturing 7% of the total reported deals in the market among other surveyed vendors. The report, co-authored by Senior Analyst Mike Fitzgerald and Analyst Karen Monks, reviews the total number of software deals closed in 2012 in the P&C insurance space.
The 26 page report breaks down deal activity by carrier size, type of deal, four metacategories (core processing, distribution, infrastructure and financial, and document/content management), and a number of subcategories. Data from previous Deal Trends reports are used to look at longer-term trends, and leading vendors for each metacategory are identified. Based on vendor-provided data, the report also names leaders in the Celent Traction Index, which is an indicator of which companies are finding success in the insurance vertical.
"As our focus for the past 20 years has been solely workers' compensation, it is exciting to see that our niche solution has captured such a large "deal" share compared to products that serve the entire P&C market. Workers' compensation processing is arguably the most difficult to do, and our customers realize the value of a product specifically designed to be both extremely agile and compliant, while leveraging the latest technologies and an intuitive user interface," says Paul Alberty, Director of Business Development at Tropics.
"Continued investment in core systems renewal was clearly reflected in property and casualty deal data," says Mike Fitzgerald, Senior Analyst with Celent's Insurance Group and coauthor of the report. "There was also an increase in data mastery tools, with P&C carriers competing in pricing and risk analytics. Once nice-to-haves, advanced analytics are becoming table stakes."
Of the new deals Tropics secured in 2012, 25% were for the robust BI repository and analytical capabilities that are fully integrated with the core policy, billing and claims systems. Tropics continues to grow the client base, while at the same time enriching the existing product to meet customer needs as they evolve, allowing for incremental deal opportunities.
The full report can be downloaded here: http://www.celent.com/reports/north-american-insurance-software-deal-trends-propertycasualty-edition-0
About Tropics
Tropics Software Technology is a national software company specializing in workers' compensation insurance systems. They provide integrated, web-based policy, claims and financial systems. The company offers a comprehensive set of configurable modules, based on a common foundation of workflow and document automation, which boost business efficiency. For additional information, please call Nicole Kurz at (888) 925-1234 #4353, email nkurz (at) gotropics (dot) com or visit http://www.GoTropics.com.
About Celent
Celent is a research and advisory firm dedicated to helping financial institutions formulate comprehensive business and technology strategies. Celent publishes reports identifying trends and best practices in financial services technology and conducts consulting engagements for financial institutions looking to use technology to enhance existing business processes or launch new business strategies. With a team of internationally based analysts, Celent is uniquely positioned to offer strategic advice and market insights on a global basis. Celent is a member of the Oliver Wyman Group, which is part of Marsh & McLennan Companies.