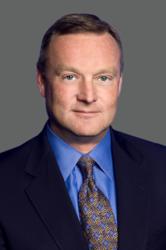 I'm looking forward to being a part of a winning team at ServiceMaster, and it starts with building a culture that puts our customers first in everything we do.
Memphis, TN (PRWEB) June 18, 2013
The ServiceMaster Company today announced the appointment of Robert J. Gillette as chief executive officer, effective immediately. He succeeds John Krenicki Jr., who stepped in as interim CEO in April.
Krenicki will continue to serve as chairman of ServiceMaster Global Holdings, Inc., the parent company of ServiceMaster, and will work closely with Gillette to ensure a successful transition.
"We knew the CEO role at ServiceMaster would be a very attractive opportunity, and with Rob's appointment we're getting a world-class leader who will take the company forward," said Krenicki. "He's a proven leader with broad experience in a variety of industries and a track record of delivering top-line growth, margin expansion and operational excellence."
Gillette is the former chief executive officer at First Solar, Inc., a leading manufacturer of solar cells and solar power plants. At First Solar, he expanded and refined the company's global manufacturing capabilities and led the company to approximately 50 percent revenue growth. Previously, Gillette spent 12 years at Honeywell International, including roles as president and CEO of two of the largest divisions, Transportation Systems and Aerospace. Before Honeywell, he spent 10 years with GE, serving in variety of field and leadership roles, including general manager of GE Plastics South America, based in Sao Paulo, Brazil.
Gillette is a graduate of Indiana University, with a bachelor's degree in finance.
Gillette said he's excited about leading ServiceMaster and building on the foundation of strong, category-leading brands and more than 20,000 passionate associates who are dedicated to serving the company's 8 million residential and commercial customers.
"I'm looking forward to being a part of a winning team at ServiceMaster, and it starts with building a culture that puts our customers first in everything we do," said Gillette. "We're going to keep working hard to win the confidence and trust of our customers and deliver reliable and consistent performance for our investors."
About ServiceMaster
With a global network of more than 7,300 company-owned, franchise and licensed locations, Memphis-based ServiceMaster is one of the world's largest residential service networks. The company's high-profile brands are Terminix, TruGreen, American Home Shield, ServiceMaster Clean, Merry Maids, Furniture Medic and AmeriSpec. Through approximately 20,000 corporate associates and a franchise network that independently employs an estimated 31,000 additional people, the ServiceMaster family of brands provided services and products to approximately 8 million customers during the last 12 months. The company's market-leading brands provide a range of residential and commercial services including termite and pest control; lawn, tree and shrub care; home warranties and preventative maintenance contracts; furniture repair; home inspections; home cleaning; janitorial services; and disaster restoration. Go to http://www.servicemaster.com for more information about ServiceMaster or follow the company at twitter.com/ServiceMaster or facebook.com/TheServiceMasterCo.