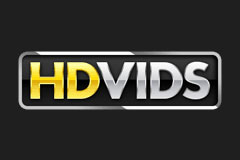 Our goal is to be the most transparent and completely trustworthy adult entertainment streaming service...
Los Angeles, CA (PRWEB) June 27, 2013
Video-streaming services like Netflix and Hulu have enjoyed unprecedented success by making their services extremely user-friendly.
As new technologies continue to emerge and evolve, people are taking notice and are using these new services to enjoy their digital entertainment and in some cases, this involves online piracy. Netflix among other popular services rely on simple, easy-to-use interfaces and that sort of no-frills design naturally combats piracy because of sheer consumer convenience.
According to a published May 2013 Q1 report pulled from Netflix's public records, Netflix users account for more than 30% of all known North American internet traffic. That's significant and it illustrates that today's digital generation is prepared to pay for their entertainment, provided it's simple, quick and fairly priced; in the case of Netflix, at $7.99 a month.
Online piracy affects almost every organization involved with digital entertainment, whether it be television, movies, music or video games and many companies fail to adapt to ever-changing expectations. One sector that's especially feeling the pinch in recent years has been the multi-billion dollar adult industry as adult consumers become more accustomed to and familiar with illegal downloading.
"Piracy is a huge concern these days," said HDvids President Wes Hartley. "It's like a hole in a ship that you can't plug up. For years now, people have flocked to illegal downloading sites and accessing free and more often than not, lower-quality adult entertainment. HDvids has adapted the Netflix's business practices to provide a highly accessible, secure and inexpensive video-streaming option for those seeking high-quality adult entertainment at the touch of a button."
He continues, "Our goal is to be the most easy-to-use and transparent adult entertainment streaming service that people can come to know, love and respect. With our introductory offer of $1 for the first month and $5 for every following month, even less than Netflix. We're the first adult entertainment site of its kind to successfully adapt to this new digital landscape, giving a realistic and fair alternative for seeking out free adult content. We understand why people are illegally downloading and want to give them what they really want in a safe, legal and inexpensive way. It's as simple as that."
As with all current video-streaming services, users can access content through virtually any device including but not limited to: mobile smart phones, tablets, major gaming consoles and televisions. Wes Hartley and his team look to shift the paradigm and social attitudes towards the online adult industry and the stigma associated with similar brands with unmatched transparency and accessibility.
Please contact: contact(at)prpays(dot)com for more details.