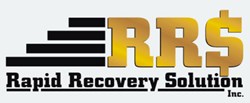 Bohemia, NY (PRWEB) June 22, 2013
On June 22, 2013, John Monderine, CEO of debt collection agency Rapid Recovery Solution, comments on a recent finding that fewer consumers are late on credit card payments, which suggests the economy is starting to pick up speed.
According to a June 17th, 2013 Wall Street Journal article, "Credit-Card Delinquencies Decline in May," late credit card payments have decreased for big-time lenders in the last month, indicating that the US economy is slowly gaining ground again. Consumer discipline has enabled lenders to increase their earnings by letting go funds initially intended to cover losses in the future, otherwise known as loan reserves.
Donald Fandetti of Citigroup, suggests in the article that this is a positive sign of future economic growth: "People default on their cards when they lose their jobs, and there's modestly better job creation and the unemployment rate has been stable... so it could go on for a while." Other major lenders, including Capital One Financial, J.P. Morgan Chase and Bank of America Corp., said their credit card delinquencies have decreased as well as the number of noncollectable loans.
Based on previous years, it's expected that major credit card lenders have delinquency rates between 3% and 5% during normal economic times. However, the article reports that J.P. Morgan's delinquency rate for their credit card loans dipped to 1.6% in May from 1.7% in April. Gordon Smith, J.P. Morgan's chief executive of consumer and community banking, foresees the company shaving off loan-loss reserves by over $1 billion this year.
John Monderine agrees that this is an indicator of economic growth. "The fact that fewer consumers are delinquent on their credit card payments suggests more consumers are able to adequately make those payments due to their steady income. Because unemployment is remaining steady and the job market is not quite as tight, more consumers are better able to make credit card payments. Lenders are also becoming more confident in consumers as well."
Founded in 2006, Rapid Recovery Solution, Inc. is headquartered at the highest point of beautiful Long Island. Rapid Recovery Collection Agency is committed to recovering your funds. We believe that every debtor has the ability to pay if motivated correctly. We do not alienate the debtors; we attempt to align with them and offer a number of ways to resolve not only your debt but also all their debts.