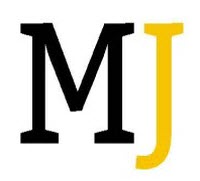 Media Jobs provides Strategic Insight for Job Seekers
New York, NY (PRWEB) June 18, 2013
MediaJobs.com offers a new and different approach to the job search with a simple value proposition: MediaJobs.com is the only job site that is news focused with a goal to help strategic jobseekers uncover early potential for great employment opportunities. How? By arming them with insight that gives them advantage in an extremely competitive employment landscape.
According to a recent 2013 MediaJobs.com survey:

45.8% of jobseekers say that finding good jobs is one of the hardest parts of the job search.
Getting Interviews was the second most difficult task according to 27.3%.
MediaJobs.com's objective is to help jobseekers find good jobs and to get interviews faster and easier.
The solution:
A digital platform that presents up-and-coming companies, products and people in media industries including: advertising, digital marketing, mobile advertising and ecommerce. The goal is to alert jobseekers to big stories and interesting companies they may not know about.
For context, imagine if a jobseeker had contacted Facebook early on when social media was just a fad. It would have been much easier to get noticed at that stage.
"A great example of our value is the recent $1 billion acquisition of Waze by Google. We reported on Waze's roadmap for Internet advertising in November 2012. This was content that could have served as intelligence for the strategic jobseeker." -- Roy Weissman, Editor and Publisher MediaJobs.com
MediaJobs.com is not just about jobs; it's about strategic insight.
The articles on MediaJobs.com bring business perspective and insight to the media landscape and potential job market. It's not about things like "what it's like to work somewhere".
The site also adds value with access to millions of jobs in areas ranging from social media marketing to consumer technology to digital media to advertising, ecommerce, mobile and more. Its true value however, is rich context about the industry and the up-and-coming players.
MediaJobs.com is getting traction and is currently read in over 100 countries, and has a following not only in the USA, but from readers in countries including the UK, France, Germany, Switzerland, Japan, China, Italy, Spain, Russia and many others on 6 continents.
About MediaJobs:
MediaJobs.com is a digital news platform that combines the power of news articles with job listings to bring rich context and strategic insight to jobseekers in the media landscape. MediaJobs.com provides source insider information from the hottest media companies, top players and products worldwide.