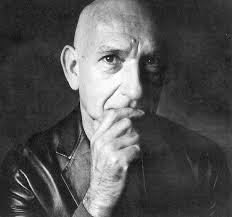 Green products are instilling confidence in many consumers about the safety of products they bring into their homes.
Hollywood, CA (PRWEB) June 18, 2013
The producers of Outlook with Ben Kingsley public television are pleased to announce a new series of reports into the growth in the marketplace for green products for homeowners.
The Outlook with Ben Kingsley TV show is spending time with the manufacturers of green home cleaning products to see what these companies are doing to protect the environment and protect American families. In this new report, audiences will see how green manufacturing processes are helping to create marketable and effective products while also greatly diminishing hazards to the environment.
The TV show is also looking at how these products are enjoying a surge in the marketplace. More and more consumers are becoming aware of the effects of manufacturing on the environment, and many are choosing products that are made through green processes, even if they cost a bit more. Additionally, people are looking for confidence that the products they buy for use in their homes are safe for their families, and this report will show how this is also contributing to a boost in sales for green cleaning products.
The producers of Outlook will distribute the new report in August. Check local listings for air times on public television and PBS affiliates in individual markets. For more information the producers can be contacted via the official website for the show at outlooktelevision.com.