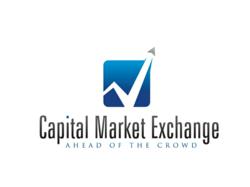 "The breadth of factors influencing bond market values is at times overwhelming, making it difficult for investors to identify opportunities..."
Boston, MA (PRWEB) June 19, 2013
Emerging Market bonds reached a record level of issuance last year that continued into the start of the New Year, with January 2013 witnessing a record amount of Emerging Market high grade bonds issued in US dollar denomination. However, with fears over rising US Yields and Federal Reserve indicating tightening of liquidity has led to panic selling of Emerging Market Bonds. Added to the anxiety over Emerging Market bonds are slow growth trends accentuated with inability of the governments to address deep structural problems in those countries. For example, the credit upgrade of Turkish sovereign bonds followed by unexpected protests, made investors nervous of the inherent political risks in these countries, even in light of strong economic growth.
In such an uncertain environment, Capital Market Exchange, a Boston based fixed income price analytics announces it has expanded its technology platform to provide institutional investors a forward looking analysis of emerging credit risks. Capital Market Exchange reports its analysis of non U.S.-dollar denominated bonds has been in testing since early 2013. In January, Capital Market Exchange's analysis of Yankee Bonds indicated that debt issued by the financial services industry showed a chronic pattern of cheap offer spreads.
In April, Capital Market Exchange's Sentiment Adjusted Spreads reports its analytics revealed quasi-sovereign corporate bonds as riskier in comparison to corporate bonds in certain emerging markets, leading it to question traditional views of credit risk. Sarah Biller, President of Capital Market Exchange said, "The breadth of factors influencing bond market values is at times overwhelming, making it difficult for investors to identify opportunities. This is even more difficult in a low yielding market, where investors seek often the same outcome. Our analysis of Emerging Market debt is an example of our efforts to provide a forward-looking, often contrarian perspective of the fair value of bonds that is unavailable elsewhere." For more information on Capital Market Exchange, please visit: http://www.capital-market-exchange.com/