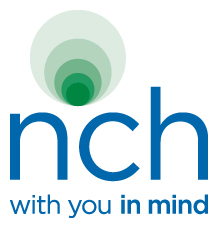 Smokers can strengthen determination and willpower as well as increasing the desire to stop smoking through hypnotherapy, a method which has proved effective for millions of people around the world
(PRWEB UK) 18 June 2013
According to the Coventry Telegraph, figures revealed by recent government statistics show that almost 3,000 Warwickshire children visited their doctor last year after suffering from second hand smoke. The figures are aiming to shock smokers and make them think twice about smoking in confined areas such as cars and in homes. More than 80 percent of passive smoke is said to be invisible and odourless yet still contains harmful cancer causing toxins.
Councillor Angela Warner, chair of the Smokefree Warwickshire Partnership added: "In babies and young children, exposure to second hand smoke increases the risk of sudden infant death syndrome, acute respiratory infections, ear infections, meningitis and asthma."
Whilst there are various traditional type ways to quit smoking such as nicotine replacement therapy, it is also possible to stop smoking by using complementary approaches such as hypnotherapy. One way to do this is by using The National Council for Hypnotherapy, an online hypnotherapist directory which details information on local hypnotists throughout the UK. The professional and qualified hypnotherapists have skills to deal with a range of issues including breaking habits like smoking, weight loss and dealing with anxiety or phobias. An expert spokesperson from the professional body added:
"Smokers are seriously endangering the lives of young people around them and hypnotherapy can help change this. Smokers can strengthen determination and willpower as well as increasing the desire to stop smoking through hypnotherapy, a method which has proved effective for millions of people around the world."
The NCH continues to follow health related topics which can be helped by hypnotherapy.
NCH represents over 1800 hypnotherapy professionals within the UK and is committed to ensuring the highest possible professional standards amongst our members. Those looking for help with smoking, weight, anxiety, panic attacks, habits and phobias may be helped by local NCH accredited therapists, look for the NCH seal of approval on their websites. As one of the largest registers of independent Hypnotherapists, the National Council for Hypnotherapy (NCH) is actively involved with the Complementary and Natural Healthcare Council (CNHC) and strives to develop standards for the benefit of the profession, now and into the future.