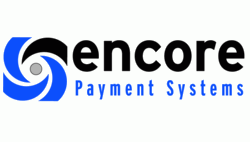 "We have all been affected by the recent tragedies that have taken place over the past few months, so this blood drive is a direct way that we, here at Encore, can give back to the communities." - Jodi Nguyen, Blood Drive Coordinator
Addison, TX (PRWEB) June 25, 2013
Communities across the United States are showing their support and volunteering to help families and friends stand tall again after recent tragedies in places like Boston, Massachusetts, West, Texas and Moore, Oklahoma. Encore Payment Systems, a merchant services company located just north of Dallas in Addison, Texas, together with help from Carter BloodCare, is lending support to local communities by hosting a blood drive.
Encore Payment Systems' blood drive will be Friday, June 28th from 9am – 4pm outside the corporate office's location in Addison, Texas. For more information on the blood drive, contact Jodi Nguyen jodi(at)encoreps(dot)com or Carter BloodCare.
Employees of Encore Payment Systems will literally be rolling up their sleeves as they prepare for a blood drive to benefit the wounded communities. These recent tragedies hit closer to home for Encore as the payment processing company has hundreds of outside sales representatives and thousands of small business merchants across the nation, some located in the towns these tragedies took place.
Jodi Nguyen, Encore's Blood Drive Coordinator, says: "We have all been affected by the recent tragedies that have taken place over the past few months, so this blood drive is a direct way that we, here at Encore, can give back to the communities. Our employees have been eager to contribute to a great cause and to volunteer for this blood drive, and we are encouraged to see ongoing desire and support for continued blood donations."
Carter BloodCare, a not-for-profit, community-based blood center, is the primary provider of blood components and transfusion services for approximately 200 healthcare facilities in 56 North, Central and East Texas counties. Carter BloodCare is accredited by the AABB and the Foundation for the Accreditation of Cellular Therapy, licensed by the Food and Drug Administration and affiliated with America's Blood Centers.
About Encore Payment Systems
Encore Payment Systems was established for the purpose of providing electronic payment processing solutions and other value-added services to small and medium-sized merchants throughout the United States. Encore is a leader in the electronic payment processing field providing credit card, debit card, ATM card, gift card, prepaid card, EBT and check processing services. Encore maintains a sincere dedication to superior customer service and an honest and ethical approach to acquiring new customers. This vision has enabled Encore to become one of the fastest growing companies in the industry excelling in all aspects of merchant services. Encore Payment Systems is located at 3801 Arapaho Road, Addison, Texas 75001. For more information, visit http://www.encoreps.com , http://www.twitter.com/EncorePS or http://www.facebook.com/EncorePS.