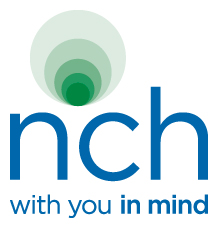 Hypnotherapy can be applied in several different ways to help a range of different issues, some of which are believed to be contributing factors to premature deaths
(PRWEB UK) 19 June 2013
According to an article published on This is Grimsby on the 12th June 2013, premature deaths are soaring in the area of North East Lincolnshire. The national report showed this area of the UK as a 'Red Zone Area' after 150 local authorities were surveyed across the country. Smoking, poor lifestyles, unemployment and poverty were considered all factors contributing to premature deaths.
Health Secretary Jeremy Hunt added, "I want areas to use the data released to identify local public health challenges like smoking, drinking and obesity and to take action to help achieve our ambition for saving 30,000 lives a year by 2020."
Whilst traditional methods to improve health and quit bad habits such as smoking are widely available, it is also possible to utilise complementary approaches as a step towards a healthier lifestyle. One method that is experiencing a high amount of interest from members of the public is hypnotherapy.
The National Council for Hypnotherapy is a professional body which details qualified and expert hypnotists throughout the UK. The members of the organisation are able to help with a wide range of issues including weight loss and changing eating habits and stopping smoking. A representative from the NCH added:
"The national statistics highlight the areas in the UK that need some improvement and help with living more healthily and quitting bad habits. Hypnotherapy can be applied in several different ways to help a range of different issues, some of which are believed to be contributing factors to premature deaths."
The NCH continues to follow relevant health news.
NCH represents over 1800 hypnotherapy professionals within the UK and is committed to ensuring the highest possible professional standards amongst our members. Those looking for help with smoking, weight, anxiety, panic attacks, habits and phobias may be helped by local NCH accredited therapists, look for the NCH seal of approval on their websites. As one of the largest registers of independent Hypnotherapists, the National Council for Hypnotherapy (NCH) is actively involved with the Complementary and Natural Healthcare Council (CNHC) and strives to develop standards for the benefit of the profession, now and into the future.