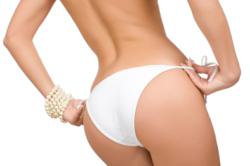 Beverly Hills, CA (PRWEB) June 20, 2013
Liposuction guru and world renowned plastic surgeon, Dr. David M. Amron, has been named by The Patient's Guide as a Premier Provider of Cellulaze. Internationally recognized as an expert in liposuction, Dr. Amron will now be featured as preferred provider of cellulaze on The Patient's Guide. The Patient's Guide sees over one million visitors annually.
The Patient's Guide is website that provides information and articles related to plastic surgery and dermatology, written by specific fields experts. In addition, The Patient's Guide also features a way for patients to find doctors. The doctors listed on the site are those that The Patient's Guide deems as "Premier Providers," or a doctor that has expertise in that particular field. In this case, The Patient's Guide decided to recognize Dr. Amron as a premier provider of Cellulaze.
Cellulaze is an FDA approved, minimally invasive, laser treatment which targets and dissolves bulging pockets of fat that give the appearance of cellulite. Using a unique, state-of-the-art cannula, laser energy heats up the rigid cell walls and rejuvenates the skin from within. The greatest part, however, is that there is no need for general anesthesia.
With over 18 years of experience, Dr. David Amron is a leading cosmetic surgeon in Beverly Hills. Dr. Amron has been featured in numerous media outlets, including The Today Show, CNBC, Cosmopolitan, and Entertainment Tonight, with clients from all around the world. To learn more about Dr. Amron's unique method or to schedule a consultation, visit ExpertLiposuction.com.