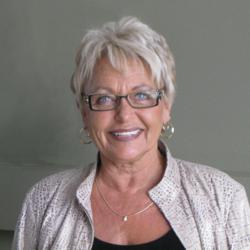 Wherever you go, your business can go right along with you. It's not based on bricks and mortar or a specific address. It's yours to mold to your own life, with great support from wonderful mentors, no matter how your life changes.
Plymouth, MA (PRWEB) June 19, 2013
In 1964, Brigitte McConnell was literally shipped out of her comfort zone at age 16. She says her family's departure from Germany for a new life in the U.S.A. was the saddest of her life.
Angry at her parents for uprooting her from her teenager life and friends, Brigitte sobbed her way across the ocean. She remembers that The Statue of Liberty was "a really impressive site." But when, finally, her family arrived in Vancouver, Wash., and moved in with cousins, she was miserable. She knew no one, spoke no English, and thought she'd never fit in. "I was so scared and felt so alone," she says. "I cried myself to sleep every night."
Her first Vancouver friend, Pam, was taking German in school. They walked together every day – Brigitte learning some English and Pam improving her German. Two months later came the dreaded first day of high school. "It was so scary! Everybody stared at me like I was from outer space!" she recalls. She was put back to sophomore year and teased by some kids for being slow. Some were really cruel: "They said I should go back home with the rest of the Nazis." But others were nice. Brigitte decided to focus on the nice ones.
Her first big break came in the form of an English course for immigrants. There were 20 people in the class, and Brigitte finally realized she was not alone. "The teacher was the best," she says. "With lots of hard work and practice, I was able to speak English without any accent after about two years."
Looking back at that early experience, Brigitte now says she is glad to have gone through it. "I can never express with words the gratitude I feel toward the people who helped us come to the U.S.," she says. "I will be forever grateful."
In 1977 she married her husband, Scott – "the best thing ever! Now he's not just my husband but also my best friend." Scott worked for 3M Company, and the couple moved to Stillwater, Minn. The enterprising Brigitte opened a health club with a friend, working 60-70 hours a week. She also met Susan Hastings-Giebler, now of Rising Sun, Ind., who was building her PartyLite business nearby. Brigitte hosted a party to help Susan out, but turned down Susan's suggestion that she try PartyLite, too. "When would I have the time?" she answered.
Then, life moved Brigitte out of her comfort zone once again. Scott's job took them to El Paso, Texas, where Brigitte knew absolutely no one. Sounds familiar? This time, however, she was determined to create her own business and a new life. Her first call was to Susan to ask for help starting her own PartyLite business.
She held her own parties in order to meet people, inviting her banker, her realtor, her hairdresser, someone from the Chamber of Commerce, and her new neighbors in their apartment building. She made some sales and scheduled some parties.
But Brigitte believes her really pivotal experience was attending her very first PartyLite National Conference in 1994. "It absolutely blew me away," she says. "I met fantastic women! I met people who were making thousands and thousands of dollars! I heard such amazing stories, and I learned so much! That's when I realized, for the first time, that the sky is the limit. I could turn my business into something absolutely incredible. Really, it was all up to me."
Brigitte returned home and built a sales team in two to three months. Soon she was leading a 20-consultant team. She was on her way.
Then, after five years in Texas, the McConnells moved back to Stillwater, Minn. One more time, Brigitte had to rebuild. Were there tough times along the way? Absolutely, says Brigitte. She remembers that in 1997, before they actually moved back to Minnesota, she had 10 parties booked on her calendar. After she arrived, every single one was cancelled for one reason or another.
"What do you do? You book other parties," she laughed. In Stillwater, where she's lived for the last 16 years, Brigitte continued to build her team, grow her business and advance up the leadership ranks. She knew she wanted to go to the top in PartyLite and become a regional vice president, and set that goal for herself. She reached it for the first time in 2007 and will reach it again before this summer's PartyLite Conference is held in her hometown area of Minneapolis, July 25 - 27.
With their daughter now married, and Scott eligible for retirement, the McConnells may be moving again, this time to Florida, where Brigitte will keep building her business. "That's the amazing thing about PartyLite," she says. "Wherever you go, your business can go right along with you. It's not based on bricks and mortar or a specific address. It's yours to mold to your own life, with great support from wonderful mentors, no matter how your life changes."
Wherever she lives and works, there always will be a picture in Brigitte's office called "The Essence of America." It reminds her of the sights she saw as her ship from Germany entered the harbor in 1964 – the Statue of Liberty and the American flag. The words inspire her every day.
"America was Born upon the shoulders of Men and Women who gave their Lives for Freedom, Pioneers who were not Afraid of Failure, Thinkers who were not Afraid of Progress, and Dreamers who had the Courage to Live their Dream."
Nearly 50 years after arriving in America, Brigitte continues to live her dream, proving that "when you work for yourself, the sky's the limit!"
About PartyLite
PartyLite is the world's #1 party plan company selling candles, candle holders, flameless fragrance and wax warmers, as well as holiday and home décor, with nearly 55,000 independent PartyLite business owners in 18 different countries. PartyLite ranks #31 in the Direct Selling News "Global 100 top revenue-generating direct selling companies." Based in Plymouth, Mass., PartyLite is a member of the Direct Selling Association. This year, PartyLite celebrates 40 years as the global leader in its category and 23 years as a member of the Blyth family of companies (NYSE:BTH). For more information, please visit http://www.PartyLite.com.