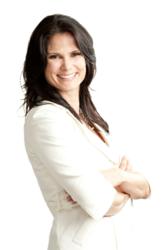 "There seem to be pockets of foreign investment where the Real Estate prices are being driven up, particularly in some sub-areas in Vancouver Westside and also in some West Vancouver areas," stated Michelle Vaughan
Vancouver, CA (PRWEB) June 19, 2013
Foreign real estate investors have been causing a stir in the housing market in Vancouver since 2011. Realtor Michelle Vaughan comments on a recent article published by South China Morning Post* regarding this issue.
The latest article on foreign real estate investors points out the average home in Vancouver costs roughly one million U.S. dollars, whereas the average income is roughly forty one thousand dollars. This makes it very difficult for local residents to purchase a home in the area, forcing them to move elsewhere. The investors driving up this market are also allegedly leaving these homes empty, affecting the success of small businesses according to the South China Morning Post.
This article was published despite the report created by Urban Futures Institute** this past April. The report took an in-depth look at the 2011 Census date on housing and families in the area. The results stated the most recent Census data does not show any "abnormal or excessive level of occupancy by foreign and/or temporary residents", especially when compared to other metropolitan areas. The city also needs to take into account the student population who can cause an increase in foreign and temporary residents.
North Shore Realtor Michelle Vaughan comments "There seem to be pockets of foreign investment where the Real Estate prices are being driven up, particularly in some sub-areas in Vancouver Westside and also in some West Vancouver areas. It makes sense that if those areas are being driven up, then other areas get driven up by local residents looking for affordable housing. Also, with so many homes sitting vacant the rental market has a shortfall of homes, pushing rental rates up, which in turn is likely causing people to do everything they can to purchase a home instead of renting, especially in light of the current low interest rates. "
Vancouver is ranked ahead of New York and Los Angeles as the most expensive city in North America to live in as of earlier this year by the EIU Cost of Living Survey. The influx of recent foreign real estate investors is predicted to only increase in the area*.
Michelle Vaughan is located in West Vancouver, Canada with a specialty in real estate for the North Shore. For more information please visit: http://www.michellevaughan.ca/
About Michelle Vaughan:
Located in West Vancouver, Michelle Vaughan Real Estate specializes in homes in the North Shore region. Referred to as Heaven on Earth by local residents the North Shore offers waterfront properties and the mountains in residents' backyards; the area is an ideal setting for anyone looking to invest in a home. Having grown up in the area, Michelle Vaughan is an expert in the nuances of the North and West communities of Vancouver, benefiting buyers and sellers alike. Michelle Vaughan goes the extra mile for all her clients to ensure they not only find the best house at the best price but are able to turn that house into a home. For more information on Michelle Vaughan please visit: http://www.michellevaughan.ca/
*South China Morning Post: "Rich foreign investors drive up home prices in Vancouver, locking out locals" (written by Kerry Gold) Published June 12, 2013.
**Urban Futures Insitute: "Much Ado About Nothing: What the data say, and don't say about foreign & temporary residents and unoccupied dwellings". (Prepared by David Baxter, Andrew Ramlo and Ryan Berlin) Published April 2013.