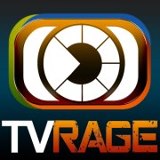 (PRWEB) June 18, 2013
Today, TVRage shines its spotlight upon an interview conducted by senior writer Adam Langton. The subject is the beautiful and talented Jennifer Spence, who can currently be seen on the science-fiction drama 'Continuum', currently in its second season. The show's (very complex) plot concerns time travel and a conflict involving a rebellious group of freedom fighters called "Liber8". Standing in Liber8's path is series lead Kiera Cameron (Rachel Nichols), a cop from the future that follows the group back to our present. Some other cast members include Victor Webster, Erik Knudsen, and genre luminaries Roger Cross, Lexa Doig, Nicolas Lea, and William B. Davis.
Jennifer Spence plays Betty Robertson, a detective at the Vancouver Police Department where Kiera is forced to take up residence in order to continue her mission. She is a tech expert, and generally assists in the computer side of cases. Within the interview, Jennifer discusses her character's future, her marriage to actor/director Benjamin Ratner, the groundbreaking way that fans can decide the outcome of the season two finale and more. She also reveals a somewhat surprising tidbit about her personal relationship with co-star Lea. To read the full interview, click here.
'Continuum' can currently be seen every Friday night at 10pm on Syfy. In the series' home country of Canada, 'Continuum' airs every Sunday night at 9pm on Showcase.