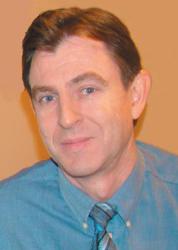 "Like most I initially believed that in order to stimulate collagen, the target in rejuvenation was the "fibroblast." However, all the evidence I discovered pointed to the "keratinocyte" as being one of the keys to success.
Salt Lake City, Utah (PRWEB) June 20, 2013
NeedleLogics will be hosting a Dermapen Micro Needling Training and Certification event on June 21st, 2013, in Las Vegas, Nevada.
This once in a lifetime event will be held at The Mirage Hotel and Casino in the Jamaica Conference Room A. Training begins at 9:00am and runs until 3:00pm, with course presentation in the morning and hands-on training all afternoon.
Dr. Lance Setterfield, renowned author and one of the world's foremost Micro Needling experts will be the Host and Course Director for the Dermapen Training and Certification to be held at the Mirage Hotel and Casino.
Dr. Setterfield is the author of the first book on the subject of Dermal Needling, "The Concise Guide to Derma Needling."
Dr. Lance Setterfield, Medical Director of Acacia Dermacare, is an educator, skin treatment specialist, and international speaker, as well as one of the foremost experts on Dermal Needling in the world.
Dr. Setterfield is one of the early adopters of this treatment modality and has over 30 years of experience.
He has lectured in England, Scotland, Germany, Holland, New Zealand, Australia, USA and Canada. With 30 years of medical experience to draw from, he has devoted his attention to optimizing skin health for the past 11 years, particularly researching the effects of dermal needling.
This modality is quickly becoming the skin rejuvenation method of choice for many aware aesthetic skin care practitioners around the world.
This is a sold out event. Please contact Dermapen for more information regarding this event or to inquire about future Dermapen Training and Certification events.
About Dermapen:
Derma Pen, LLC is a cosmetic marketing company that trademarks, brands, and distributes cosmetic equipment. Dermapen, with its U.S. launch in 2011, is the world's most advanced skin micro-needling device. The award-winning Dermapen device and its products are sold directly to plastic surgeon, dermatologist, physician and medical spa markets.