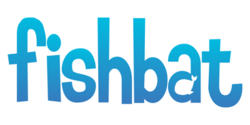 Bohemia, NY (PRWEB) June 19, 2013
On June 19, online marketing firm fishbat examines how productivity is improved by using hashtags on Facebook.
According to an article published by ABC News, Facebook finally introduced clickable hashtags to its platform. A few months ago, rumors circulated about Facebook supporting hashtags. Now, the rumors are coming to fruition.
The article says Facebook will be rolling out the hashtag feature for users over the next few weeks. Just like Twitter, the hashtags are clickable and appear in a "trending topic zone." These special topic feeds will be viewable by all users discussing that topic and using that specific hashtag. The article says that hashtags will make it easier to find influential people and hot topics that are being discussed all over the world.
However, the article says that Facebook will still abide by your privacy settings. "Hashtagged posts will still respect the regular privacy settings" the article says. "If you include a hashtag in a post going out to just your friends, only your friends will see it appear in that hashtag feed." Furthermore, the article says hashtags are not supported on the mobile app yet. Users can still type out a hashtag, but it will not be clickable.
Justin Maas, vice president of client relations at fishbat, says bringing hashtags from Twitter to Facebook is going to be extremely useful to the digital marketing industry. "Social media agencies and brands utilizing hashtags have a greater chance of expanding outreach," he says. "Hashtags can become the number one leading form of advertising for a business. Using hashtags on Facebook could bring a business to the forefront of their ideal audience. I think it's a really important step for the social network."
Maas also says that it's important to raise brand awareness on multiple fronts. "Hashtags are a great way to do this," he says. "In order to create an online presence, you should hashtag relevant words or phrases that are appropriate for a post. It really is a great way to increase visibility on Facebook."
fishbat, Inc. is an award-winning, full-service online marketing firm and social media agency. We're branding experts dedicated to making your business a part of conversations that are already happening. Through social media management, search engine optimization (SEO), web design, and cutting-edge public relations strategies, we can raise awareness of your brand, strengthen your corporate image, and place your business in front of your ideal audience.
#####