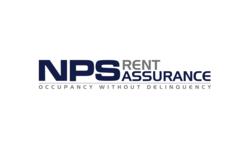 "Expansion into additional communities throughout our clients' portfolios is proof positive that we're delivering on our promise to help move in more residents with the tools to prioritize rent from payroll and pay reliably."
Boston, MA (PRWEB) June 20, 2013
NPS Rent Assurance, the only payroll direct deposit platform for rent, has added five new multifamily properties companies to its client roster during Q2 2013, including including Arbour Valley Management, Entrada Partners, The Fifteen Group, GFI Management, and the Michaelson Group. Adding to the momentum, the company projects adding more than 250 communities for nine existing clients over the next five months, most notably 40 new properties throughout the Midwest for Gene B. Glick & Co. starting in late summer. Other clients expanding use of the NPS program include Berkshire Property Advisors, Colony Hills Capital, Entrada Partners, Federal Capital Partners, Gates Hudson, Kettler Management, the Michaelson Group, Northland Investment Corporation, and Wesley Realty Group.
"We are committed to working with our clients to identify communities where our program can have the greatest impact to their bottom line," says Richard A. Levitan, NPS president. "Rent Assurance is deployed to help convert more conditionally approved prospective residents and improve their payment performance over the life of the lease, and to help existing residents who get behind to catch up and stay current going forward," he adds. "Expansion into additional communities throughout our clients' portfolios is proof positive that we're delivering on our promise to help move in more residents with the tools to prioritize rent from payroll and pay reliably."\
About NPS Rent Assurance
NPS Rent Assurance is the only payroll direct deposit platform providing the multifamily industry with a proven solution for building incremental occupancy through improved payment performance from conditionally approved residents. The company's simple, "hands-off" program receives payroll direct deposits from a resident's employer each pay period with built-in safeguards against 'pull back' until rent is due. NPS Rent Assurance is offered exclusively through apartment leasing offices in conjunction with lease application credit approvals.