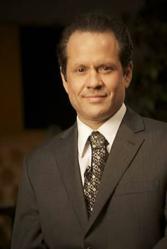 These injuries required immediate spinal cord surgery and extensive and ongoing medical rehabilitation, treatment and medication.
Las Vegas, Nevada (PRWEB) June 19, 2013
The Las Vegas accident lawyers at Bernstein & Poisson represent people who have been wrongfully injured in a variety of ways for 30 years. The firm handles lawsuits that arise from nursing home abuse and neglect, medical malpractice, car accidents, pedestrian accidents, trucking accidents and DUI accidents. The attorneys at the firm also handle cases that arise from slip and fall accidents in Nevada, and the firm hereby announces that it has successfully negotiated a settlement for a lawsuit that was recently filed against a local business that arose from such a slip and fall incident.
Specifically, the lawsuit at issue was filed in the District Court for Clark County, Nevada. It was sent to Department Number XI and it was assigned a case number of A-10-623773-C. The case was filed on behalf of the plaintiff, who was an individual female and it was filed against a defendant, a local nail salon and spa. The lawsuit sought damages after the plaintiff allegedly slipped and fell while on the premises of the defendant and incurred damages as a result.
According to the court documents associated with the claim, the plaintiff was lawfully on the property of the defendant in Clark County, Nevada when the incident occurred. As she was walking across said properly, the plaintiff allegedly encountered liquid that had accumulated on the ground and she slipped and fell. She was badly injured as a result, suffering extreme harm to her spinal cord.
These injuries required immediate spinal cord surgery and extensive and ongoing medical rehabilitation, treatment and medication. She sought damages that would compensate her for losses that included past and future medical costs, past and future lost income, past and future pain and suffering and several other forms of loss that she encountered as a result of this incident.
Rather than fully litigate the matter, the two sides in this lawsuit were able to successfully negotiate a settlement that provided the plaintiff with compensation. The plaintiff and the defendant and their representatives also executed a confidentiality agreement that prevents any details of the settlement from being publicized or released. "We are always willing to negotiate a settlement on behalf of an injured client as long as that settlement is fair and equitable. If that is not possible, we will not hesitate to proceed to trial," said Jack Bernstein, a partner at Bernstein & Poisson.
About Bernstein & Poisson
Bernstein & Poisson is a Las Vegas law firm comprised of Las Vegas personal injury lawyers who represent clients who have been injured because of negligent, reckless or intentional actions of others. The attorneys at the firm handle personal injury matters that include slip and fall accidents, car accidents, trucking accidents, nursing home abuse and neglect, drunk driving accidents, medical malpractice matters, dog bite attacks, bad faith insurance, wrongful death, sexual abuse and several other types of legal matters where a client has been wrongfully injured by the actions of others anywhere in the state of Nevada.