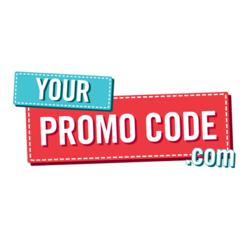 YourPromoCode expects the average consumer to save $2,100 on their online purchases each year.
Honolulu, HI (PRWEB) June 19, 2013
After two years of intensive research on customer behavior, YourPromoCode is proud to announce the launch of an innovative new feature for online shoppers. The company has created a customized promo code delivery system based on the consumer's shopping habits.
The process is simple. After a consumer signs up for a free YourPromoCode account, they will start receiving unique coupons and deals based on the stores that they often shop at during the course of the year. With this unique new feature that caters to online shoppers, YourPromoCode expects to help the average person save over $2,100 on their online purchases each year.
With YourPromoCode's new custom service, consumers will be able to save more money on their yearly expenses. According to Steve Haugse, owner of YourPromoCode.com, "Based on our consumer data from the past two years, we have found that there is a demand from the retailers to be able to provide customized offers to attract potential customers. And based on that information, there is a significant amount of money that is being left on the table by shoppers that are not taking advantage of this service."
Haugse hopes that this innovation will give consumers all the means they need to make their dollar stretch the farthest when online shopping. YourPromoCode has been providing coupons and promotional codes to consumers since 2010. They provide thousands of online coupons for stores and services like Autotrader.com, Sanuk, GreatCall, Rocket Lawyer, and Go Airlink NYC. To learn more about YourPromoCode, visit http://www.YourPromoCode.com. To contact YourPromoCode, email contact(at)headhighmedia(dot)com.