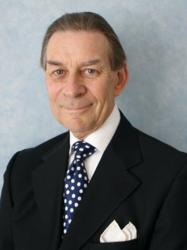 Cruising remains great value and travelers should not be frightened or discouraged by recent incidents in the cruise industry -- Douglas Ward
New York, NY (PRWEB) June 20, 2013
ExpertFlyer.com®, the premier online air travel information tool, which now offers its award-winning Seat Alerts® feature free to all travelers, took an inside look at the world of cruising when it went One-on-One with cruising expert and author Douglas Ward. Cruising remains one of the most cost-effective vacation getaways available to consumers, but with the recent rash of mishaps-on-the-seas, ExpertFlyer wanted to understand the real risk-reward for cruise-minded vacationers waiting in the wings. With more than 1,000 cruises under his belt, 5,900 days at sea and 158 trans-Atlantic crossings, Douglas Ward certainly qualifies as one of the foremost experts in cruise travel.
During the interview, Mr. Ward discusses his thoughts on the recent rash of incidents on the high seas and explains why working with a travel agent to finalize your cruise is safer and more rewarding than Internet shopping.
Mr. Ward also explains how the popularity of "theme cruises" have expanded to include nearly every hobby, interest, or passion imaginable and such excursions can be ideal for passengers traveling alone or those looking to meet others with like interests. An entire chapter of his new guidebook, Berlitz Cruising and Cruise Ships 2014 (available Nov. 2013), is dedicated to themed excursions. Other topics Ward discusses during his interview include the best/most convenient destinations to cruise from, which cruise lines consistently rank among the best for value, service, amenities, and destinations, and the growing popularity of river cruising.
"Cruising remains of great value, and travelers should not be frightened or discouraged by recent incidents in the cruise industry," Douglas Ward explains. "If I had to offer one tip related to cruising, it would be to find a good specialist cruise agent to get the best price, upgrade opportunities, and other benefits most travelers look for in a cruise. Cruise lines consider travel agents as their principal distribution system, and can provide special discounts and value-added items not provided to Internet sites."
"Douglas certainly qualifies as an expert in cruise travel and his Berlitz Cruising and Cruise Ships guidebooks are among the best in the travel industry," says Chris Lopinto, president and co-founder of ExpertFlyer.com. "Cruising offers some of the best value in the travel industry but much like the information we provide to air travelers at ExpertFlyer, the cheapest package may not be the best value. Douglas and his guidebooks provide all the information to make an informed decision about which cruise package is right for you."
To read the entire interview with Douglas Ward, please visit ExpertFlyer's blog.
About Berlitz Cruising
Berlitz draws on years of travel and language expertise to bring you a wide range of travel and language products, including travel guides, maps, phrase books, language-learning courses, dictionaries and kids' language products. Whatever the language you want to learn or destination you want to visit, we are bound to offer the ideal product for you.
With more than 45 years of experience and spending some 200 days a year aboard cruise ships, Berlitz author Douglas Ward evaluates their facilities, inspecting each ship like a maritime Sherlock Holmes. Facilities count, of course but just as important are the standards of food, service, staff and hospitality. In his quest, no stone is left unturned, from the fluffiness of the towels to the quality of the china, and from the welcome aboard to the disembarkation process.
About ExpertFlyer.com
Each month, ExpertFlyer's One-on-One blog goes face-to-face with the travel industry's leading decision makers to discuss and address topics relevant to many of today's business and frequent travelers.
ExpertFlyer.com was conceived and created by an eclectic team consisting of a veteran elite tier frequent flyer, an airline captain and corporate travel manager, and information technology professionals to deliver a 24/7 real time powerful air travel information service. The company provides its subscribers and corporate travel managers alike with a complete, concise and efficient way to access the ever-changing details of worldwide air travel information. For more information, please visit expertflyer.com.
Join the fun on ExpertFlyer's Facebook page and enter to win monthly travel prize packages; in June entrants can also win a copy of Berlitz Complete Guide to Cruising & Cruise Ships 2013!