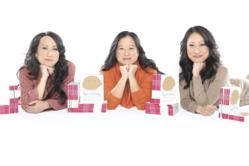 Los Angeles, CA (PRWEB) June 18, 2013
In the fall of 2008, Melanie Tioleco-Cheng received the news that no expectant mother ever wants to hear. Her baby was diagnosed with Trisomy 18. As a physician, she knew exactly what this meant for her second child, Macy, and even more about how little her chance of survival was in light of her heart and lung problems. But, how would Melanie explain this to her two-year-old? How does a parent talk about what to expect in the hospital? How can anyone prepare a child for a baby sibling who will not live for very long?
As a mother and a writer, Melanie found her solution: write a book to use as a launching pad to discuss possibile birthing scenarios—different kinds of newborns, trisomies, high-risk pregnancies, and even the possible death of a baby. And the Special Delivery project began.
Much like the road to meeting Macy was a whole family endeavor, so was the process of creating and providing Special Delivery for the public. Melanie's twin sister, Melissa Tioleco-Cheng, an artist and graphic designer, illustrated Melanie's story and designed the book. Then her creative firm, Rise-and-Shine Studio, competed for and won a Sappi Ideas that Matter Grant that enabled the mass publication and distribution of books to families, hospitals, and grief support groups for infant loss, SIDS, miscarriage, stillborn babies and high-risk pregnancies. Their younger sister, Diana Cheng Scheible, rounded off the team with her PR talents, raising awareness and funds for the sustainability of the project.
Now families and organizations can order the free board books online. To get a digital or print copy, or to join the support community, visit http://www.SpecialDeliveryBook.org.
Media Contact: Diana Cheng Scheible, dianascheible(at)yahoo(dot)com