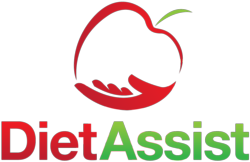 Adverts do not make children fat. It's parents who buy junk for their kids who make them fat
London, UK (PRWEB UK) 18 June 2013
In a blog article posted today, DietAssist has urged parents to protect their children from junk food advertising by learning how to say 'NO'.
The response comes in response to news of a World Health Organisation report accusing food companies of fuelling the obesity epidemic by bypassing the rules on advertising 'junk food' to children.
The report calls for tighter Europe-wide regulation on how foods high in fat, salt and sugar can be marketed to children.
Although there are strict rules on what can be advertised during children's television programmes, food companies are finding ways to reach children through Facebook, computer games and 'family' programmes, such as 'Britain's Got Talent' and 'X-Factor'.
Over 1 million children between 4 and 15 years old are thought to watch Britain's Got Talent alone, which features commercials for fizzy drinks and chocolate.
DietAssist spokesman, Rob Woodgate, said, "Of course, there have to be strict controls in place to protect children from exploitation. Children lack the knowledge, experience and understanding to make good choices, which makes them very susceptible to advertising."
"But adverts do not make children fat. It's parents who buy junk for their kids who make them fat. As a parent myself, I know how hard it can be to say NO, especially when your children come in singing a jingle from a junk food advert. But we owe it to our kids to do what's right, rather than what's convenient, don't we?"
DietAssist are all too aware of powerful effect of advertising, and their programme uses many of the same techniques that advertisers use to help people change their thoughts, feelings and behaviours towards food.
The DietAssist programme teaches people psychological techniques to help them remain motivated to lose weight in the short term, as well as change habits and behaviours for long term success.
DietAssist is the result of over 20 years experience of helping people to lose weight effectively, and helps people to avoid the self sabotage and demotivation that dieters commonly experience.
The DietAssist programme helps dieters strengthen their motivation and resolve, and creates the optimum psychological state for success. It is designed to work alongside any weight loss programme or sensible eating plan.