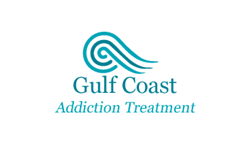 Gulf Coast Addiction Treatment is honored that Dr. Walker has joined our team.
Destin, FL (PRWEB) June 20, 2013
Dr. Timothy Walker has joined the Gulf Coast Addiction Treatment team as medical director, bringing with him a wealth of experience and a long history of effective medical care. Addiction medicine and addiction psychiatry are two of Dr. Walker's areas of specialization, which also include family practice, emergency medicine and sports medicine.
"We are very excited to have Dr. Walker join us on our mission to help people recover from addiction and embrace a new way of life," says Gulf Coast Addiction Treatment head of admissions Chris Ross. "His vast experience in the field touches on the physical and mental aspects of addiction, both of which need attention for successful, sustainable recovery."
The National Institute on Drug Abuse stresses that addiction is a complex issue that often requires various components of treatment to be effective. The primary component is purging the substance from a person's system, where medication can help reduce the withdrawal symptoms and increase comfort levels. Customized treatment and relapse prevention come next, with the overall goal of addressing all aspects in a person's life. Behavioral therapies can be highly effective, especially with the option combining them with medication to treat certain mental health issues.
A graduate of the University of Florida, Dr. Walker has spent the past 27 years helping people heal, recover and improve their overall health and quality of life. His awards and distinctions include honors for his research and a fellowship at the American College of Obstetrics and Gynecology. He completed his residency at Tallahassee Memorial Regional Medical Center and has since become board certified in sports medicine and family practice, holding licenses in both Alabama and Florida. His appointments include a clinical assistant professorship at the University of South Florida College of Medicine and at the University of the Caribbean School of Medicine.
"Gulf Coast Addiction Treatment is honored that Dr. Walker has joined our team," Ross says, "especially since he enjoys a background varied enough to address a wide range of issues and a solid slate of experience with addiction treatment and recovery."
Located on the Gulf of Mexico in Destin, Florida, Gulf Coast Addiction Treatment boasts a serene setting, luxurious surroundings and, most importantly, the research-based programs that can help people recovery from drug and alcohol abuse and addiction. The center offers a variety of non-12-step, holistic options for creating a personalized recovery program focused on lasting recovery.