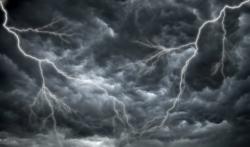 Don't miss this opportunity to learn how Storm can power your wildest big data dreams!
Mountain View, CA (PRWEB) June 19, 2013
Storm has become a hot new buzzword in the big data community, but many people are still unsure how to define it and are not familiar with its capabilities as a distributed realtime computation system.
LOOK INTO THE EYE OF THE STORM
Join The Bay Area Storm Meetup group for an eye-opening look at the raw realtime computing power of Storm at a June 24 meetup.
MapR Technologies' Chief Application Architect Ted Dunning will present on how Storm can be used with Hadoop to drastically increase computing power. The presentation will include a demonstration, a deep dive into the application design, and a selection of use cases such as realtime analytics and continuous computation. Don't miss this opportunity to learn how Storm can power your wildest big data dreams!
EVENT DETAILS
The meetup will be held at Aerospike headquarters at 2525 E. Charleston Road, Suite 201, Mountain View, CA on Monday, June 24, 6-9pm. Refreshments will be provided. Register for the event here.
ABOUT AEROSPIKE
Aerospike, Inc. offers the only real-time Internet-scale database that delivers predictable high performance for mission-critical applications. Aerospike's hybrid memory (DRAM and native flash) architecture scales up and out, consistently processing over 500k transactions per second per node with sub-millisecond latency. With automatic fail-over, replication, and cross data center synchronization, the Aerospike database reliably stores billions of objects and terabytes of data—while providing 100% uptime and 17x better TCO than other NoSQL databases. Customers accelerating their business with Aerospike include adMarketplace, Bluekai, Chango, eXelate, Federated Media, The Trade Desk and [x +1]. For more information, visit http://Aerospike.com.
Aerospike is a registered trademark of Aerospike, Inc., in the United States and/or other countries. All other trademarks and registered trademarks are the properties of their respective owners.