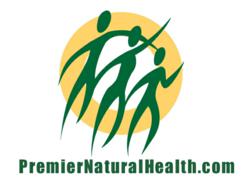 "The WHEY TOO GOOD formula, with its natural ingredients, provides a well-assimilated, low glycemic protein drink, which is an essential ingredient in a healthy meal plan"
Dr. Carolyn Dean, MD, ND
(PRWEB) June 20, 2013
Volume based manufacturing savings have allowed Premier Natural Health to dramatically reduce the retail pricing of both it's WHEY TOO GOOD Vanilla and WHEY TOO GOOD Mocha meal replacement products.
Premier Natural Health's whey protein shake drink mixes are created from all natural food sources and are formulated to help maintain healthy blood sugar levels, increase energy, improve focus, lower calorie intake and slow the aging process.
Ideal for health conscious people interested in nutrition from real food, this whey protein meal replacement has no added sugar, no added salt.
"The WHEY TOO GOOD formula, with its natural ingredients, provides a well-assimilated, low glycemic protein drink, which is an essential ingredient in a healthy meal plan"— Dr. Carolyn Dean, MD, ND
Every serving of WHEY TOO GOOD provides all the amino acids required to support normal body cell repair and replacement. Additional cellular benefits are gained by taking several servings per day, and especially after physical exercise, to speed the repair and toning of muscles.
Bailey was also quoted as saying: "our proprietary blend of natural food ingredients, including whey, rice and pea proteins has proven extremely popular as a protein shake meal replacement. I have accomplished my goal of providing a superior natural food not only for our online customers, but for my entire family, including my grandchildren!"
WHEY TOO GOOD customers report having found a solution to common problems such as low energy levels, weight control, dietary sugar spikes, muscle maintenance and mental focus.
Cathy R. commented on her experience with WHEY TOO GOOD:
"My father tried a few other protein shakes but didn't like them and found no benefit. I made the decision to try WHEY TOO GOOD and loved it! I had ordered two packages and after I tasted it, knew this was what my Dad had been missing for the past few years and immediately gave him my extra package. Well, we both are taking WHEY TOO GOOD religiously every morning and I am a firm believer now just like Dad. I sleep better, get up feeling like I've actually been asleep, have a lot of energy and have lost a couple of pounds. I no longer have cravings in the evenings. I am so glad that I have found WHEY TOO GOOD and we are both going to be "Lifers". Dad likes the Mocha – I do too – but I love the vanilla! Thank you for embarking on the path to this fabulous product."
Customers have found that the WHEY TOO GOOD nutrition and ingredient labels clearly reflect the company's commitment to sourcing nutrition from real food, not 'lab produced nutrients'. They have also discovered that WHEY TOO GOOD is a natural food source of 660 mg of Omega 3, abundant antioxidants and soluble fiber.
At 100 calories per serving, Vanilla WHEY TOO GOOD is suitable for low glycemic diets.This low calorie protein drink mix will help to maintain normal blood sugar ranges, lower the risk for heart disease, reduce the chance of obesity and Type II diabetes, increase energy and improve the chances of healthy aging.
As Bailey said in closing: "WHEY TOO GOOD is a nutritious part of a low glycemic diet plan providing all the benefits from natural foods in a great tasting and easy to prepare drink mix!".
For complete nutritional, ingredient and online ordering information, visit PremierNaturalHealth.com or see them on Facebook.
Premier Natural Health Inc. is a Canadian company that produces WHEY TOO GOOD from all natural food ingredients in a government licensed food facility in Utah.
WHEY TOO GOOD is available online at PremierNaturalHealth.com and is shipped to customers in Canada and the United Sates.