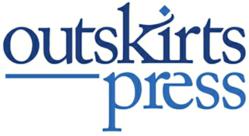 Outskirts Press, the fastest-growing full-service self-publishing and book marketing company today announced its top ten titles for May.
Denver, CO (PRWEB) June 18, 2013
Alphabetically, its ten best performing self-published books for May were:

Bayou Cocktail by Rennie Howard
Discipled by Jesus by Hal and Debbi Perkins
Encouraging Journeys From the Womb to...Forever by Charlotte Buford
Love Notes from a Clergyman by Ophelia Greene
On the Edge of Eternity by Rev. Robert L. Sawall
Our Gypsy Neighbors by Rhoda Leavitt Illustrated by Sue Alsup
The Strength of Male Tears by Richard P. Campbell
Teach Your Children: God's Message by Patricia Allen McCuen
Tea on the Titanic by Penelope Carlevato
31 Day Spiritual Mindset Makeover by Carlene B. Charlemagne
All these books, and other Outskirts Press titles, are available from all major online retailers like Amazon, Barnes & Noble, Powells, Books A Million, and others, plus conveniently from the Outskirts Press Direct bookstore at http://outskirtspress.com/bookstore for discounts ranging from 10%-55%.
About Outskirts Press, Inc.
Outskirts Press offers high-quality, full-service self-publishing and book marketing services for writers and professionals who are seeking a cost-effective, fast, and flexible way to publish and distribute their books worldwide while retaining 100% of their rights, 100% of their profits, and 100% of the creative control. http://www.outskirtspress.com.