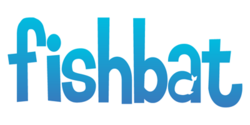 Bohemia, NY (PRWEB) June 20, 2013
On June 20, social media agency fishbat examines the impact of the addition of Twitter terminology to the Oxford English Dictionary, as reported in a Chicago Tribune article.
According to the article published by the Chicago Tribune, the Oxford English Dictionary (OED) added or revised over 1,200 words in its newest edition. Included in these additions are social media terminology, including "tweet," "follow," and "follower."
These additions are surprising considering they are breaking a rule from OED. In the article, OED Chief Editor John Simpson says, "This breaks at least one OED rule, namely that a new word needs to be current for ten years before consideration for inclusion." Simpson says these words were included due to their popularity.
Justin Maas, VP of client relations at fishbat, says the addition of social media vocabulary to the Oxford English Dictionary holds the potential to benefit online marketing companies. "Internet marketing companies and businesses communicate with their clients by using vocabulary specific to social media platforms," says Maas. "The addition of these words to the Oxford English Dictionary will build on the image of professionalism we portray to our clients. It allows us to reference these words while conversing with clients without sounding as if we are utilizing slang terminology."
Maas says it could also help establish Twitter as a more legitimate medium for marketing and advertising. "As businesses slowly beginning to flock to Twitter, in hopes to expand their outreach, it helps that Twitter is now being located at with legitimacy," he says. "Including Twitter vocabulary to the Oxford English Dictionary creates a more legitimate image for the social media website. It could also influence these owners to familiarize themselves with Twitter and other social media outlets. As a result, more businesses could show up on Twitter and the demand for online marketing will increase."
fishbat, Inc. is an award-winning, full-service online marketing firm and social media agency. We're branding experts dedicated to making your business a part of conversations that are already happening. Through social media management, search engine optimization (SEO), web design, and cutting-edge public relations strategies, we can raise awareness of your brand, strengthen your corporate image, and place your business in front of your ideal audience.
#####