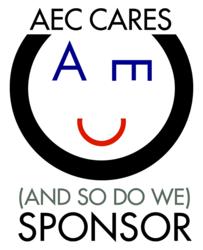 Lexington, KY (PRWEB) June 19, 2013
The project is organized by AEC Cares, a group consisting of members from the architectural, engineering and construction fields who desire positive change in their communities.
"Every year, AEC Cares inspires the construction community to transform lives and create a lasting legacy for those who most need our support," stated Iain Melville, CEO, Reed Construction Data and Board President, AEC Cares. "This year, we are excited to bring that collaboration to Denver and the Colorado Coalition for the Homeless."
Beacon Place, which opened in 1999, is housed in a 100 year old building with minimal air conditioning. Big Ass Fans' Haiku ceiling fan will be used in the renovation to provide the space a cooling breeze that will keep residents comfortable in the summer heat. Ranked the most efficient ceiling fan in the world by ENERGY STARTM, Haiku® combines sophisticated technology with a clean award-winning design. It boasts seven speeds and the exclusive WhooshTM mode, which simulates natural breezes to make individuals feel up to 40% cooler than constant airflow.
The Beacon Place renovation will occur the day before the 2013 AIA National Convention, highlighting the important role that design professionals play in improving communities.
"The design and construction industry builds shelter for its clients every day," stated Mike Waldinger, Executive Director, AIA Illinois. "The people AEC Cares helps may never be in a position to be clients, but they need shelter and support from our partnership every bit as much. That's the beauty of the support made possible by our sponsors and volunteers."
To learn more or sponsor future AEC Cares projects, visit http://www.aeccares.com
About Big Ass Fans
The Big Ass Fan Company designs, engineers and manufactures the world's most efficient ceiling fans for residential, commercial and industrial settings. Ranging from 5 to 24 feet in diameter, Big Ass Fans pair energy efficient motors with advanced airfoil technology to circulate large volumes of air. More than 100,000 Big Ass Fans are installed worldwide, providing comfort and energy savings in applications such as homes, hotels, health clubs, schools, restaurants, manufacturing plants, distribution centers, horse arenas, dairy barns and stadiums.