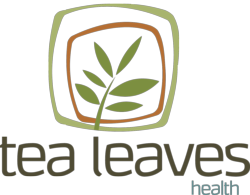 Our approach - to combine all the data necessary to make strategic decisions on how and when to interact with providers, and most importantly prove the results of those interactions - is unrivaled in the market.
Roswell, GA (PRWEB) June 20, 2013
Tea Leaves Health today announced a robust new release for Physicianology™, the industry's breakthrough physician relationship management solution. Physicianology™ seamlessly integrates hospital/clinic encounter data from any source platform, third party all-payer claims data, cost/quality metrics and a robust contact management system. This integration enables physician relations experts to find, analyze, and interact with physicians, and ultimately measure their relationship building efforts in a single, intuitive, GIS-based platform.
Physicianology™ provides integrated GIS mapping tools that allow users to find and create groups of physicians by geographical, encounter and physician attributes. The user can then analyze physicians who meet the defined criteria to determine best opportunities for engagement and interaction based on utilization, splitter ratios, affiliations, and Influence Networks. Once physicians are identified, users can document interactions and issue resolution, and monitor the results of their efforts by matching outreach activities with encounter volumes over time. Through a secure internet connection, outreach specialists can access Physicianology™ directly while in the field, saving time in trip planning and activity documentation. All internal and external provider data is maintained in the application as a unified source of truth, providing a comprehensive view of utilization and engagement. This also eliminates disparate profiles and the need to maintain a separate contact management system.
Key functional highlights of the new Physicianology™ release include:

Unrivaled Physician Matching Logic – Proprietary data matching and cleansing supports integration of physician data from multiple sources, and ensures a single record for each provider in the market.
GIS Visualization of Influence Networks – Allows users to view a physician's bi-directional (to and from) Influence Network on a map, along with patient origin and heat mapped market share data. This view allows outreach specialists to easily determine which physicians to engage with while in the field, based on their relationship objectives.
Integrated Action Plans – Supports outreach specialists in relationship development by populating action plans based on relationship goals.
Provider Cost and Quality Metrics – Physician scorecarding provides high-level aggregate and detailed information around a physician or group practice's ratings for overall hospital and specialty care around cost and quality measures. These attributes are queryable and viewable through the GIS.
"Physicianology™ is the culmination of Tea Leaves' vision combined with input from industry leaders in physician relations. Our approach - to combine all the data necessary to make strategic decisions on how and when to interact with providers, and most importantly prove the results of those interactions - is unrivaled in the market," said Lori Brenner, Executive Vice President of Physicianology™. "This is a tool I wish I had while developing and leading physician relations programs."
Physicianology™ v2.0 also integrates with the Tea Leaves Health Strategic Growth Platform - a companion solution which targets and engages with consumers. The full suite of tools allow hospitals and health to understand and engage both important growth audiences.
About Tea Leaves Health
Tea Leaves Health was formed in 2011 by a team of experts with over 35 years of combined experience in strategic growth for healthcare. The Tea Leaves' Strategic Growth Platform is the only healthcare application comprehensive enough to provide the business intelligence and tools needed to leverage proprietary data and marketplace analytics, targeted and personalized content, and message delivery through any communication channel to drive strategic growth from high-value consumers and physicians. For more information, please visit http://www.tealeaveshealth.com.
# # #