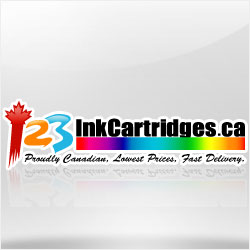 Lachine, QC (PRWEB) June 19, 2013
123InkCartridges.ca, a leading Canadian online retailer and distributor of high quality office and home gadgets, has just released Kikkerland fun collections with affordable price to customers who want the convenience of innovative fun everyday gadgets. There are more than 22 styles of Kikkerland fun but practical items on 123inkcartridges.ca and customers can easily find what they need. These pieces are perfect for customers looking to enhance their everyday experiences through affordable, yet practical high quality accessories.
Most Kikkerland gadgets can be used as affordable but favorite fun gifts for family members or friends. As one of the favorite under $10 gifts, the Kikkerland® Head Massager can give the whole body a relaxing feeling when massaging the head and scalp with the soft-tipped stainless-steel tips. Many of the Kikkerland gadgets are multipurpose items that can perform several tasks well. As another favorite under $10 gift, the Kikkerland® Super Bright Led Booklight has 16 super bright LED's, a durable steel clip for attaching to user's belt or a book, a triple swivel arm, and a dimmer switch. Not just a book light, it's great for hobbyists or little spies. The entire line of products can be viewed at http://www.123inkcartridges.ca/catalog/search?q=kikkerland.
123InkCartridges.ca constantly updates the affordable but practical fun gadgets on their site in order to ensure there are more options for customers to choose from. With each update, their product team make sure to do their homework so that each and every item on the site will meet consumers' needs.
About 123inkcartridges.ca
123inkcartridges.ca is one of the fastest growing online suppliers of high quality office and home gadgets in Canada. With its well-facilitated quality control and industry-recognized service and support centers, the company provides expertise and flexible business processes that enhance product features and minimize supply chain disruption. The company has built up its available inventory of quality accessories by negotiating low prices with suppliers. Its online catalogue of over 10000 of the best and latest products is available at http://www.123inkcartridges.ca.