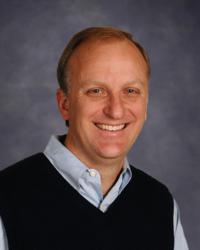 Boise, ID (PRWEB) June 19, 2013
ClickBank, a digital platform company, announced today the appointment of Glenn T. Michael as its new Chief Financial Officer. He brings more than three decades of experience overseeing financial strategy, management and reporting for businesses from startups to global companies valued at over $200 million. Mr. Michael will lead the company's financial objectives including budgetary planning and cost management of strategic investments and business activities needed for the next accelerated growth phase.
"Glenn is well-respected in his field, and it's a pleasure to welcome him to the ClickBank family," said Matt Hulett, Chief Executive Officer of ClickBank. "His vast experience in early and late stage technology businesses is a real boon to our company. His knowledge ensures that we'll have the right financial controls in place to support new innovations designed to expand our offerings and dramatically increase our customer base."
Mr. Michael most recently served as the CFO for consumer products startup, My Dirty Jobs, LLC. Prior to that position, he was a General Partner at Highway 12 Ventures and successfully led three investments for the $75 million early stage funding venture capital firm. He has also served as a CFO at Dedicated Devices, Inc., where he directed two funding rounds totaling $8.5M for the technology startup, and at SCP Global Technologies, Inc., a privately held semiconductor equipment manufacturer.
"ClickBank, and its world-class team, has successfully built a strong digital platform for information product vendors, affiliated marketers and consumers," said Mr. Michael. "I look forward to supporting and developing ClickBank's strategies for innovation and business operations that will drive our future growth."
Mr. Michael is the second C-level executive hire in the past two months, and follows the recent appointment of Mr. Hulett as CEO in May. ClickBank is rapidly transforming its business and organization in order to expand on its market-leading platform in the digital products space.
About ClickBank
ClickBank (http://www.clickbank.com) is a digital platform company offering a compelling suite of tools that has already helped more than 12,000 people create, manage, promote and sell e-books, audio tracks, videos and more through dedicated websites. Collectively, users of ClickBank's platform have built a portfolio of over 60,000 digital products across thousands of niches that teach others a spectrum of skills—from decorating cakes or wine-making to starting your own catering business or building a chicken coop. ClickBank is consistently ranked as one of the most highly trafficked sites on the web, generating about 30,000 digital transactions a day across more than 190 countries. ClickBank, a subsidiary of Keynetics Inc., was founded in 1998 and is based in Boise, ID.
ClickBank and its respective logos are trademarks, registered trademarks, or service marks of ClickBank. Other products and company names mentioned are the trademarks of their respective owners.
Media Contacts:
Tina Qunell
Rubii Media For ClickBank
(206) 919-9652
tina(at)rubiimedia(at)com