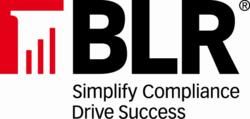 We're excited to team up with NewStar Financial and Northcreek Mezzanine.
Brentwood, TN (PRWEB) June 19, 2013
BLR®, the leading compliance information provider for Human Resources, Environmental, Safety, and Employee Training professionals, announces the recapitalization of its financial structure.
Under the terms of the deal, senior executives Bob Brady and Dan Oswald have bought out the interest of Prairie Capital with the help of NewStar Financial, who provided senior credit, and Northcreek Mezzanine, who provided both mezzanine financing and an equity investment. Harris Williams & Co. advised BLR® in the transaction.
"We're excited to team up with NewStar Financial and Northcreek Mezzanine," said BLR® CEO Dan Oswald. "They are partners who will help us achieve the ambitious goals we have for the company, helping us serve customers with new and improved products, and execute on our strategy for continuing to create value for our investors."
BLR® founder Bob Brady added, "We have extensive experience providing compliance products that ease the pain points of our customers, and leveraging digital technology platforms for delivery of content and workflow tools. Northcreek and NewStar's investment represents their confidence in our ability to meet the challenges of product development, information marketing and digital content distribution."
"We are excited to be partnering with Bob Brady, Dan Oswald and the BLR® team," said Barry A. Peterson, Managing Partner of Northcreek Mezzanine. "The BLR® team has done a fantastic job integrating and leveraging the respective strengths of BLR® and M. Lee Smith Publishers. The company is well positioned to continue to grow and capitalize on the market opportunity to deliver first class products and services to human resource, training, and compliance professionals."
BLR® products and services include the online information services HR.BLR.com, Compensation.BLR.com, Safety.BLR.com, Enviro.BLR.com, and HRlaws.com, online training system TrainingToday, and the Advanced Employment Issues Symposium. Many of BLR's employment law products and events are developed in conjunction with the Employers Counsel Network, an affiliation of 50 law firms, one in each state, representing management in employment law matters.
About BLR®—Business & Legal Resources
For over 35 years, BLR® has simplified compliance with state and federal legal requirements, helping U.S. businesses succeed. BLR® offers authoritative content, training, and practical, easy-to-use tools for the HR& employment law, workplace safety, environmental compliance, compensation & benefits, and politics & legal markets. Through our expert in-house editors and exclusive attorney network, we provide the most comprehensive, reliable state-specific information available—and we do it in all 50 states. Our award-winning information products—including training programs, events, web portals, reports and subscription services—give businesses of all sizes and industries the best tools available at affordable prices.
About NewStar Financial
NewStar Financial (Nasdaq:NEWS) is a specialized commercial finance company focused on meeting the complex financing needs of companies and private investors in the middle market. The Company specializes in providing senior secured debt financing options to mid-sized companies to fund working capital, growth strategies, acquisition and recapitalization, as well as, equipment purchases. NewStar originates loans and leases directly through a team of experienced, senior bankers and marketing officers organized around key industry and market segments. The Company targets 'hold' positions of up to $35 million and selectively underwrites or arranges larger transactions for syndication to other lenders.
NewStar is headquartered in Boston MA and has regional offices in Darien CT, Atlanta GA, Chicago IL, Dallas TX, Los Angeles CA, Philadelphia, PA, San Francisco CA, and Portland OR. For more information, please visit http://www.newstarfin.com.
About Northcreek Mezzanine
Northcreek Mezzanine Fund I, L.P. makes creatively structured mezzanine and senior debt investments in lower middle-market companies. Northcreek has developed a strong and valued reputation as a trusted and reliable financial partner, targeted companies with revenues between $5 and $150 million. Northcreek invests in a variety of transactions including leveraged acquisitions, recapitalization, growth/expansion, buyout and balance sheet re-positioning or senior deleveraging. Northcreek is a licensed Small Business Investment Company ("SBIC") with financial resources of $60 million composed of partnership equity and funding provided by the U.S. Small Business Administration through its Debenture program. For more detailed information, please visit http://www.northcreekmezzanine.com.