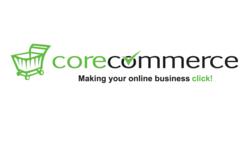 This software release is a great example of our dedication to improve features we already have and incorporate new features to help our customers be successful in e-commerce...
Franklin, Tennesse (PRWEB) June 21, 2013
CoreCommerce, the leading hosted e-commerce solution, has released details on the latest software update for 2013. Among the additions are upgraded payment options, affiliate marketing capabilities and updates to current features. "This software release is a great example of our dedication to improve features we already have and incorporate new features to help our customers be successful in e-commerce," said CEO Matt DeLong. The features of each new release are influenced by the suggestions and needs of the CoreCommerce community.
The most notable among the new features is the addition of Linkshare, an affiliate marketing integration plug-in. Linkshare is a leading provider of online marketing solutions, specializing in affiliate marketing and lead generation. CoreCommerce users will be able to use Linkshare to track customer site visits and build long term profitable partnerships through affiliate partnerships. Linkshare also features specialized reporting to identify business trends and opportunities.
Payment processing has been a primary focus of this release, featuring deeper integrations with FirstData and AsiaPay. CoreCommerce merchants using FirstData now have the option to allow their customers to remain on site during the purchase process. FirstData is now a gateway option available for CoreCommerce merchants. The latest integration with AsiaPay, the premiere online payment solution for Asia, has been expanded to allow merchants to use AsiaPay as a direct or indirect payment processor.
CoreCommerce and Eonline Data have extended their partnership for merchant processing and payment gateway services. Merchants can now sign up for Eonline Data's all in one service from within the CoreCommerce admin screen. This partnership includes a limited time reduced rate for CoreCommerce customers. "We are thrilled to partner with Eonline Data and offer our customers an all-in-one merchant account and gateway solution. From no setup or application fees to the limited time rate offered to our customers, we feel this partnership will help e-commerce businesses be more successful," offered COO Vance Lawson.
In addition to these integrations, CoreCommerce also introduced a number of administrative improvements. The new group customer token allows CoreCommerce users to have more control on the information their customers see at checkout. This feature is HTML based and can be used to display images, banners, text and other information specific to customer groups. Updates to the Google Product categories and feeds were also included in this release.
About CoreCommerce:
CoreCommerce is the leading hosted ecommerce shopping cart solution for entrepreneurs and growing businesses. Founded in 2001, CoreCommerce provides easy to use, feature-rich solutions you need to create an engaging online store, including integration with over 100 partners that offer a variety of payment gateways, shipping and fulfillment, e-mail marketing and social media services. Respected for their Legendary Support™, Core Commerce has a knowledgeable, friendly customer service team that is devoted to helping you craft a dynamic online store.
Winner of the 2012 American Business Awards' Gold Stevie® for Programming and Design, and two Silver Stevie® Awards for both Computer Software and E-commerce website categories.