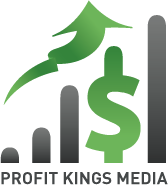 Loyalty Brings Forth Royalty
Chicago, IL (PRWEB) June 18, 2013
Profit Kings Media, a Chicago based affiliate performance advertising network, has announced the release of several new tools for both advertisers and affiliates to maximize their digital campaign performance as Profit Kings Media evolves into a full service digital ad agency.
With the introduction of these new enhancements, ProfitKingsMedia.com has also updated its website and publisher portal interfaces. The changes signal Profit Kings Media' shift in focus from being a traditional performance ad network to a full service digital advertising agency able to assist advertisers in their quest for fraud free lead generation and direct sales campaigns, while also maintaining a robust network of loyal affiliate publishers.
Profit Kings Media has developed relationships with top digital affiliate marketers. Based on feedback and input from their affiliate partners, Profit Kings Media has integrated access to ad buying networks through its publisher portal. This allows affiliates to centralize their ad buying activity for the Profit Kings Media campaigns they run, and allow for better tracking and optimization of an affiliate's ad spending.
In addition, they have also released exclusive discounts for affiliates who use ad scraping as a traffic generation and conversion method. With ad scraping becoming more prevalent, these exclusive discounts can add favorably to an affiliate's ad earnings by increasing conversions substantially.
ProfitKingsMedia.com has also added increased functionality for emailers. Publisher affiliates that rely on emailing for conversions will enjoy the ability now to have direct feeds for data, servers, IP addresses, hosting and more. Profit Kings Media has been in the affiliate email marketing space since its launch and their latest release of new tools and access to data shows how they are evolving to better serve their publisher and advertiser bases.
For advertisers, Profit Kings Media has developed proprietary in-house on the fly traffic optimization tools for advertisers. Sensitive to advertisers brands' need for transparency and optimization, Profit Kings Media's new email notification system alerts give publishers instant access to advertiser traffic incentives.
"With these new enhancements, advertisers can react to trends they see in traffic in real time and create incentives for publishers that match what is performing in the real world. This is one more step in our goal to create a best of class advertiser tool suite that puts them in control of their performance marketing campaigns," says ProfitKingsMedia.com owner Yousif Yalda.
In a final nod to the growing international community of affiliates, Profit Kings Media has also partnered with Payoneer to handle its affiliate commission payments for non-US based affiliates. With Payoneer as their 3rd party payment processor, they can now lower global wire fees for affiliates, saving affiliates a substantial amount of money normally associated with international wire transfers.
As Profit Kings Media transforms itself into a digital advertising agency, they are enhancing the tools that will also support the traffic for the campaigns they create for advertisers. They are combining the ability to create high converting campaigns for advertisers with being able to run fraud free high volume converting traffic through their loyal affiliate network to their offers. It is a powerful combination that is setting the stage for ProfitKingsMedia.com to grow substantially.
About Profit Kings Media -
Profit Kings Media, based in Chicago, was launched in 2009 by affiliate wunderkind Yousif Yalda. Profit Kings Media focuses on providing rock solid real time reporting and exceptional advertiser relationships. Their phenomenal growth in just four years is a testament to creating strong publisher relationships that in turn creates high volume sales for advertisers. They offer a full line of digital advertising options for advertisers who wish to develop performance based advertising campaigns. Profit Kings Media creates the campaigns and then releases them to their own network of 100's of hand selected publishers who expose the campaign to high quality traffic from display ads, email and paid media buys.
Contact:
Yousif Yalda
Owner
ProfitKingsMedia.com
847.562.6519
http://www.ProfitKingsMedia.com