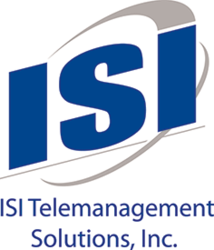 ISI is uniquely positioned to support Cisco's aggressive goals and initiatives surrounding software, hardware, and the network
Schaumburg, IL (PRWEB) June 19, 2013
ISI Telemanagement Solutions, Inc., a leading provider of telecom management solutions to thousands of organizations around the world who seek to control telecom costs, improve network management and monitoring, and increase productivity and revenues, will be exhibiting their Cisco software, hardware, and networking initiatives at this year's Cisco Live in Orlando on June 23, 2013.
As the pace of technology continues to accelerate, Cisco has put a greater emphasis on a complete architecture strategy. This year's Cisco Live is shaping up to be a pivotal show, and ISI has been working diligently to create a solution set that caters directly to the needs of the Cisco community.
"ISI is uniquely positioned to support Cisco's aggressive goals and initiatives surrounding software, hardware, and the network," said David Dishek, Unified Collaboration Practice Lead with ISI Telemanagement Solutions, Inc. "We want companies to think 'outside the box', and address issues ranging from HCS billing, call & video recording, SIP migration, and even Jabber reporting."
ISI is particularly excited about Cisco Live, as the show is lauded as the premier event for the Cisco community. Each of ISI's solutions specifically focus on supporting Cisco's current initiatives. Given the established ability to offer call and video reporting and recording within Unified Communications, ISI has also added advanced traffic analytics tools, streamlined business metrics, and integrated support in hybrid environments. All this adds to a richer Cisco experience.
Stop by booth 436 to learn more about these comprehensive solutions, as well as solutions geared toward traffic analysis, silent monitoring, whisper coaching, Jabber, Business Edition, and their role in the Cisco world.
For more information, visit: http://www.isi-info.com
ISI's Solutions Portfolio brings together time-proven technologies to report and record on your voice and video communications, including wireless and landline Call Accounting & Reporting, Telecom Audit & Optimization, Call & Video Call Recording, Invoice & Inventory Management, and Wireless Management. ISI's facilities, processes, and data security comply with ISO 9001:2008, SSAE 16, HIPAA, Safe Harbor and other important standards.