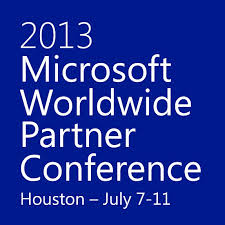 ...the support of our product on SharePoint is a gateway for our partners to provide additional services around data integration, reporting and process automation - Boris Lutz, President, BPA Solutions
Leesburgh, VA (PRWEB) June 20, 2013
BPA Solutions is attending the Worldwide Partner Conference (WPC) in Houston, Texas from July 14th through the 18th. The event brings thousands of Microsoft Partners together to learn how to expand their business around Microsoft products. BPA Solutions continues to recruit partners globally to support its solutions which install on Microsoft SharePoint.
"As our install base grows, the demand for skilled partners to implement and configure our solution becomes the critical component to client success," noted Boris Lutz, President of BPA Solutions. "In addition, the support of our product on SharePoint is a gateway for our partners to provide additional services around data integration, reporting and process automation."
"We now have a dedicated Channel Manager, Pre-Sales Technical Support and an Account Manager to support our partners," said Rob Manfredi, Partner at SharePointXperts and VP of North American Sales for BPA. "The BPA Solutions are enterprise systems that need ongoing support, configuration and training to meet our clients needs now and in the future."
The show will be attended by Rob Manfredi and Sara Lawson, Channel Manager for BPA. If you would like to schedule time to learn more about BPA and their partner program, please email Sara at SLawson(at)SharePointXperts(dot)com.
About BPA Solutions
BPA Solutions is a leading global provider of business applications and solutions that enhance and extend Microsoft SharePoint. BPA is a private company, self-financed, and profitable since its inception. BPA is a Microsoft Certified Partner and has a growing network of partners worldwide.
Based on the flexible and extendible BPA xRM platform, out-of-the-box business applications include BPA CRM, BPA Quality, BPA Project, BPA Risk, BPA Recruiting and BPA Self-Service. All applications and products can be deployed on-premise, in-the-cloud or hybrid.
For more information, please visit BPA Solutions on the web at http://www.BPA-Solutions.net.
About SharePointXperts
Led by recognized SharePoint technology and sales veterans, SharePointXperts was founded on the belief that if you take the best SharePoint talent, and allow them to work in a positive rewarding environment, you will create lasting relationships with both your employees and customers.
For more information please visit SharePointXperts online at http://www.SharePointXperts.com.