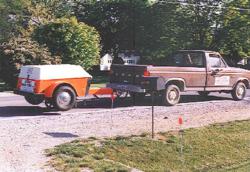 Rii started as a niche research and development firm, and has grown to a multi-million dollar company due to innovative techniques, methods and equipment.
Columbus, Ohio (PRWEB) June 20, 2013
Today, Resource International, Inc. (Rii) is a broad-based, multi-disciplined, professional engineering consulting firm specializing in construction management, information technology, and planning and design of buildings and infrastructure projects valued in excess of $1 billion annually. The Columbus-based corporate headquarters and its branch offices throughout the Midwest employ more than 150 engineers and professionals, and list an impressive roster of projects for local and state government, K-12 and higher education institutions, transportation agencies, healthcare, sports and entertainment. This however, was just a dream for CEO Farah B. Majidzadeh 40 years ago.
With her two youngest children off at school, Farah B. Majidzadeh (Chairperson of the Board/Owner of Resource International, Inc.) wanted to take on a new challenge and was exploring many business opportunities. Her husband, Kamran Majidzadeh, a professor at The Ohio State University, was invited to present a paper at the Second International Conference on Pavement Design held in London, England in 1972. Farah attended the conference, and was fascinated by the new state-of-the-art, non-destructive and non-intrusive pavement testing technologies being developed in Europe at the time.
Upon return from the conference, Kamran had begun to do research on the first generation of a pavement testing equipment called Dynaflect and was exploring its application in road maintenance. He was keeping the new equipment in their home garage, and Farah decided she would like to market the product.
On her very own stationary, Farah sent out typed letters to various clients, hoping for one or two responses of interest. Just two weeks later, two clients expressed interest in the innovative equipment. With these contracts in tow, Farah quickly launched a small technology firm, Resource International, Inc. (Rii), from the basement of her family home with the unique capability of diagnosing the conditions of pavements.
Rii started as a niche research and development firm, and has grown to a multi-million dollar company due to innovative techniques, methods and equipment. Some of Rii's most notable innovative achievements in pavement technology are highlighted below.
The First 20 Years (1970s - 1980s):
Development and Use of Non-Destructive Testing (NDT) Technology
Dynaflect – Since its inception in 1973, Rii has been a leader in both developing and utilizing innovative technologies. Rii was created by embracing first-generation non-destructive evaluation technology called Dynaflect, which utilized dynamic deflections to offer clients an insight into the performance, life and maintenance needs of roads. In 1973, Rii was awarded its first two contracts with the Delaware County Engineer's Office and the City of Worthington, Ohio. Over the years, the deflection analysis software developed by Rii became a cornerstone of mechanistic pavement design programs. Today, Rii continues to use a new generation of non-destructive testing equipment in all pavement engineering projects.
Information Technology – As Rii continued to grow, it expanded its technology division with support staff strong in data analysis and research and development backgrounds. The new division engaged in numerous infrastructure projects to develop pavement management systems, pavement condition ratings and mechanistic pavement design software. Since then, the division has developed and installed a large number of pavement and maintenance management systems for notable clients including ODOT, Kingdom of Saudi Arabia and Ohio Turnpike Commission.
Waste Products / Sustainability – Rii was a pioneer in the study of asphaltic mixture using coal bottom ash, sulfur as an additive, glass fibers, ground rubber, rubber tire and polymer modified binders. Rii also designed the first rubber asphalt pavement, constructed in Belpre, Ohio. Today, Rii continues to be as committed to sustainable practices, as exemplified in Rii's award-winning rubber asphalt pavement project in Colorado Springs, Colorado.
New Products and Processes – In the 1970s and 80s, under contract with industry and US DOT design guidelines, Rii developed the use of Geotextile fabrics for pavement rehabilitation. The guidelines used the fracture mechanic based "crack retardation concept" to design against reflection cracking. During this time, Rii also was engaged in the advancement of recycling technology worldwide. Rii passionately engaged in advancing the pavement recycling initiative, and designed/supervised the construction of the first Ohio pavement recycling project in Stark County.
1990s - Present: Quality Management
Integration of Project Delivery and Technology – In the past two decades, Rii has embraced new equipment and methods in its projects. The use of NDT methods in projects resulted in unimaginable efficiency and quality. Rii recently put these innovative techniques into practice while developing a master plan for 980 lane miles of pavement replacement and reconstruction on the Ohio Turnpike. Rii utilized state-of-the-art ground penetrating radar (GPR) equipment to produce the master plan in six months and at 10 percent of the original cost. Rii also uses GPR for analysis of bridge decks, pavement joints, concrete structure integrity, voids in mixtures, and pavement layer thickness measurement.
In addition, NDT methods are regularly used to provide intelligent compaction, quality management and performance based specifications. Rii also uses heavy weight deflectometer (HWD) testing, automated dynamic cone penetrometer (ADCP) testing, and light weight deflectometer (LWD) for quality control of global chemical soil stabilization.