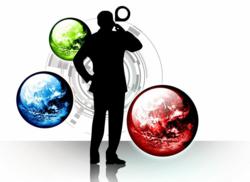 Experienced web developers understand that keeping IT costs to a minimum is very important
Seattle, WA (PRWEB) June 18, 2013
ITX Design, a leading international and domestic web hosting provider for small to medium-sized businesses (SMB), announced last week that it will begin to allow developers to utilize both Linux and Microsoft Windows-based hosting platforms simultaneously. ITX Design consolidates both environments providing seamless integration, streamlining the development process, and dramatically reducing hosting costs.
Through the latest in proprietary technology, developers now have the ability to utilize virtually any web programming framework from either platform at the same time, on the same website. ITX Design now delivers the most complete range of Windows and Linux based web site development tools available today under a single account.
"Experienced web developers understand that keeping IT costs to a minimum is very important," explains Doug Davis, spokesman for ITX Design. "Our clients no longer have to purchase two separate accounts to use both Windows and Linux development tools. ITX Design is giving its customers the best of both worlds at a rock bottom price."
ITX Design customers can now build their website with both Microsoft and Linux functionality and enjoy the benefits of a wide range of features including…
Unlimited Disk Space
Unlimited Email
Unlimited Domains
Unlimited MySQL Databases
Free Domain Name
Free Site Building Tools
Free Online Store
Instant Setup
30 Day Money Back Guarantee
ITX Design is a premier hosting company offering Shared Web hosting, Virtual Private Server (VPS) hosting, commercial eCommerce hosting and an end-to-end hosting solutions for resellers and Hosting Service Providers (HSPs).
With a team to guarantee quality services and support, the staff at ITX Design has over 20 years of experience in the hosting industry, and over 4 decades of management experience in corporate America. Their world-class support team is comprised of experienced customer service representatives, systems administrators and engineers.
For more information about ITX Design and its range of products and services, simply visit: http://www.itxdesign.com, or call Toll Free(866) 660-5558