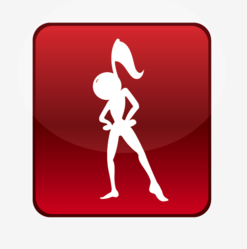 I use iTRAIN both at home and at the gym on days where I don't see my regular trainer. It helps providing a structure to workouts, variety and motivation.
Los Angeles, CA (PRWEB) June 20, 2013
iTRAIN, the premier source for portable fitness classes, has released two new workout programs, In the Bedroom Body Makeover and Beach Body Makeover, available for immediate download. Each six-week program contains seven different workouts, one for each day of the week.
"Our new Body Makeover programs offer different kinds of workouts every day keeping the user on track while staving off boredom," said Sebastian Reant, CEO. "Each program offers about five hours of one-on-one personal training for a fraction of the cost of a traditional gym," added Reant.
The In the Bedroom Body Makeover program is structured as a low-maintenance workout schedule that doesn't require equipment or a great deal of space. The program includes strength training, body sculpting, and yoga workouts as well as stretch and meditation sessions.
"One of the best features of our In the Bedroom Body Makeover is that you can get an extensive, effective workout right in your own bedroom," said Reant. "Life is full of distractions and obligations that you can get away from for too long. The In the Bedroom Body Makeover program gives users the chance to make time for themselves and their fitness by offering workouts that can be done in a small space without any equipment."
Just in time for summer, iTRAIN also released the Beach Body Makeover program. The Beach Body program combines several days of interval, cardio training with body sculpting and Yoga workouts that target common problem areas such as abs and outer thighs.
"Each of us should feel confident and sexy when they are out enjoying the summer weather. The Beach Body Makeover program is the perfect mix of cardio training, like spinning and elliptical workouts, with body sculpting routines, like our iSCULPT Ballet and Yoga, that produces noticeable results," said Reant. "Once you buy the program, it's available for unlimited use. So you can take advantage of it for this season, and again if you plan a beach getaway during those winter months," he continued.
Both the In the Bedroom Body Makeover and the Beach Body Makeover programs are available on iTRAIN's website, where users can also purchase al a carte workouts or subscribe monthly for unlimited, customizable fitness programs.
About iTRAIN:
iTRAIN is the premier source for downloadable fitness classes, a mix of the best music, HD videos and the top celebrity trainer voice-overs. iTRAIN's products are available for immediate download off of the website at a substantial discount over traditional physical personal training pricing. To date, iTrain changed 69,000 members' lives with over half a million downloads.