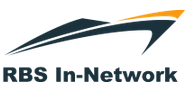 Bristow, VA (PRWEB) June 19, 2013
Imagine you're planning your next boating safety course and are working to gather resources to share in the course: you go to site A for life jacket information, you go to site B for navigation rules information, and then you go to site C for information regarding boating under the influence. The National Safe Boating Council has compiled all of this important boating safety information on just one site – the Recreational Boating Safety Instructor Network, (BoatingInstructorNetwork.com), or the RBS In-Network. The forum is intended to provide products and resources used in both formal and informal boating safety programs.
"Our goal is to give instructors the tools to become better-informed and effective instructors teaching the full myriad of boating safety topics both in the classroom and on the water," said Virgil Chambers, executive director of the National Safe Boating Council. "We believe the site and its networking opportunities will provide leadership and guidance to new and novice instructors who wish to grow in the field of boating safety education and training."
In partnership with Walsh Marine Products, along with input from boating safety partners, the National Safe Boating Council's RBS In-Network provides a place where agencies, organizations and companies can connect with experts to conduct programs to fulfill training needs. The RBS In-Network connects instructors to course providers and credentialing opportunities in recreational boating safety professional programs.
"Walsh Marine Products is excited to be a part of this new venture with the NSBC through the Boating Instructor Network," remarked Vice President Ken Ullman at Walsh Marine Products. "When Virgil came to me with the concept, there was no hesitation: we wanted to be a part of this product. We feel this opportunity will open new avenues of exposure for our company in a partnership that will grow and expand with the new website."
The RBS In-Network allows professionals to use, download and gather information without registering for the forum. If instructors are looking for more feedback and discussion, there is a registered users section that gives instructors the opportunity to post relevant and timely information, helping to create interaction among the boating community.
Have suggestions? There's a feature on the site that allows users to post comments and suggestions to help improve the RBS In-Network. To learn more about the RBS In-Network and to begin using this valuable resource, visit BoatingInstructorNetwork.com.
About the National Safe Boating Council
The National Safe Boating Council (NSBC) is the foremost coalition for the advancement and promotion of safer boating through education, outreach, and training. The NSBC accomplishes this mission by promoting outreach and research initiatives that support boating education and safety awareness; improving the professional development of boating safety educators through training; and developing and recognizing outstanding boating safety programs. To learn more about the NSBC and its programs, visit SafeBoatingCouncil.org.
About Walsh Marine Products
Walsh Marine Products is a manufacturer of navigational aids for inland waterways. Specializing in buoys and floats, our product line includes U.S. Coast Guard approved regulatory buoys and barrier floats ranging in size from 13" to 24" x 45". Walsh Marine Products are made from a high-density polyethylene plastic, providing a seamless product with vinyl graphics that will not fade for a minimum of five years. Walsh Marine Products also carries a full array of hardware in hot dipped galvanized and stainless steel. With many custom designs under their belt, if you can't find what you need, chances are Walsh Marine Products can help you with your needs. For more information, visit WalshMarineProducts.com.