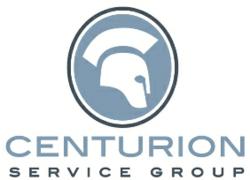 Chicago, IL (PRWEB) June 19, 2013
When the time came to order new company apparel, Centurion Service Group's CEO, Erik Tivin found a way to do more than just clothe his employees. He did something far better in the process. When Tivin learned of Cross Wounds, a company who, with every piece of apparel sold, provides 5 meals to starving children both locally and abroad (a program called "Buy 1 Feed 5"), he reached out to them, ordering enough tee shirts to supply 720 meals to these children.
"When I learned about Cross Wounds, it just made sense. They are a company that makes quality clothing and reaches out to the neediest of families, to feed their children," said Tivin.
Centurion Service Group is not a stranger to helping people in need. Their business of auctioning used medical equipment puts them in touch with many nonprofit organizations and doctors who are looking for ways to provide good healthcare to impoverished people around the world. Entire hospitals have been built in places like Africa and India with equipment purchased in Centurion Service Group auctions.
A foundation has been developd by Centurion Service Group to provide their partnered hospitals a way to donate the proceeds from their medical surplus to areas in need. Details about the Centurion Medical Foundation are available if you would like more information please reach us at our corporate office.
Information about Cross Wounds can be found online at http://www.crosswounds.com.