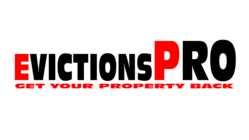 "The longer it takes to evict a non-paying tenant, the more money a landlord loses"
(PRWEB) June 29, 2013
Evicting a bad tenant can be expensive, confusing, and time-consuming. Hiring an attorney to do it for you can be almost as scary. EvictionsPRO.com was created by Florida attorneys to provide landlords and their property managers with the ability to navigate the evictions process themselves so that they control the process and the cost.
Using "intelligent Wizards," the system takes the user through each step in the eviction process and provides on-line explanations and instructions for every question asked. Google Translate gives non-native English readers the ability to view the site in any number of languages. For those users whose rental payment records may not be well organized, an account ledger system is provided so that when their eviction case is filed in court, they will have a clear record of account for judicial review. For those landlords who regularly prepare and serve Notices of Termination, they can skip over the Notice and go directly to preparing the Complaint for Eviction without charge for the Notice.
While there are a multitude of legal document assembly services available on the Internet, EvictionsPRO.com stands out for its attention to detail. Rather than just providing form-fillable documents, its' wizard system of question helps to ensure that the user is preparing the right documents for their particular circumstance. By providing detailed instructions and reminder emails, the user is prompted to prosecute their action correctly, the first time.
EvictionsPRO.com is not a law firm and does not provide legal advice. No attorney-client relationship is created by the use of the website.