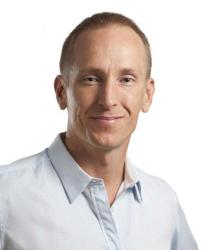 Use Facebook as a way to get potential customers to come to your website or sign up for seminars.
(PRWEB) June 21, 2013
The first lesson Gollan maintains, is that businesses should not regard Facebook as 'the be all and end all.' Instead they should see it as just one spoke in the marketing wheel.
"It's dangerous to put all your eggs in the Facebook basket," said Gollan, in his tip sheet titled 9 Lessons I Learnt From 9 Years of Facebook Marketing.
"Facebook is important in marketing terms, but use it as a way to get potential customers to come to your website or sign up for seminars. Never set up home on the site itself.
"Unless you're on the Facebook executive committee, no-one really knows how the site will change as it develops which could, of course, make your business extremely vulnerable."
Instead Gollan says, it makes sense to use Facebook as a means of finding new customers and engaging with existing ones by updating them on business and even sector news.
Facebook itself is regarded as a news medium so it makes sense for a business to keep their page updated and relevant.Gollan suggests around 80 per cent of a company's Facebook posts should centre around their own business with 20 per cent aimed specifically at drawing customers to the company's main website through asking them sign up for an event or product giveaway.
Gollan's second Facebook tip is to update the company page often. This advice comes on the back of various recent surveys which state a typical individual uses the social marketing site for around 12 minutes every day. Therefore the more posts a company puts up, the more frequent they will appear in follower's newsfeeds and the higher the likelihood they will be viewed.
The third point Gollan makes when it comes to businesses and Facebook use is that followers should be treated in the manner of friends rather than customers. In other words, the writing style should be chatty and the posts interesting. Businesses could show staff having fun at a local charity event for instance or dressing up in fancy dress.
Point number four involves the use of the Facebook login facility to get followers to sign up to other company pages. Also known as Facebook Connect, this tool allows a customer to purchase goods and services without having to laboriously type in details on a new website.
Companies should not be afraid to volunteer emotions into posts, says Gollan, in his fifth tip. He encourages tapping into feelings such as surprise, satisfaction, love, fear and even hate. Do so, he suggests, by outlining company success stories or asking opinion on a new product.
View Facebook as an awareness raising medium, says Gollan, in point six. Increase the familiarity of the company brand by introducing it to the target demographic via a giveaway such as a free guide they can download.
Lesson seven involves Facebook Commerce. A means of selling goods and services via the social media site, it's still in its infancy but there is no telling how big it will grow. However at this moment in time Gollan advises a 'watching and waiting' strategy rather than diving in with both feet.
Targeting mobile users is Gollan's eighth point in his tip sheet 9 Lessons I Learnt From 9 Years of Facebook Marketing. If the company's customer demographic is young then chances are they will be accessing the internet via mobile phone, says Gollan. It therefore makes sense for a company to consider Facebook's mobile ads service.
Gollan's final tip also concerns the youth segment in the sense that the majority of Facebook users are of a newer generation so companies should alter their language accordingly and provide updates surrounding pop culture, fashion, music and celebrities rather than a recording of a 50s tea dance, for instance.
In summary then, Gollan says, if used properly Facebook can really launch a business and brand as well as help close a sale. And the site should prove of particular interest to businesses whose target market segment is aged 35 years and under.
For more easily assimilated business coaching tips see http://www.caseygollan.com.au/