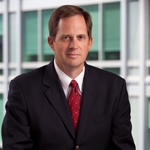 Washington, DC (PRWEB) June 19, 2013
ARPC, a business advisory consulting firm offering economic, financial, statistical, business analytics and operational expertise to clients facing legal and business challenges, announced that the Company has published a white paper titled "Trade-Offs in Designing Mass Tort Settlement Structures: The Gulf Coast Claims Facility Experience", co-authored by Dr. Thomas Vasquez, Partner, and Dr. Ilan Guedj, Senior Managing Director.
The white paper focuses on the three contradictory goals that are commonly faced in mass torts: accuracy in getting the correct settlement amounts to the appropriate claimants, speed in making payments, and the cost-effectiveness of the process for resolving claims. The paper describes these three conflicting goals in the context of the work that was done by ARPC for the Gulf Coast Claims Facility (GCCF) that was established in the aftermath of the BP oil spill to compensate the thousands of businesses and individuals throughout the Gulf Coast region who were impacted by the oil spill. In this case ARPC designed the payment algorithms that were used for resolving hundreds of thousands of claims filed by individuals and businesses, with payments amounting to more than $6.5 billion. 1
"The appropriate balance among the three goals varies by the specific characteristics of the mass tort," Dr. Vasquez explains. "The resolution structure is generally dictated by the size of the tort, the type of injury, the available funds relative to the total amount of damage, and the type of defendant," he said. "The specific application of the payment algorithm ARPC experts developed in the GCCF case can be applied to other similar situations and it provides the flexibility to alter the relationship between speed and precision based on the specific circumstances of the mass tort," he added.
"ARPC has over 40 years of experience in forecasting claims and designing settlement structures in large mass tort cases and is highly experienced in managing the conflicting elements associated with responding quickly vs. accurately," said John Brophy, ARPC Partner. "An environmental disaster like the Gulf Coast oil spill causes very different financial and political pressures for immediate compensation than a product liability case for example," he said. "ARPC has designed and administered settlements across the full spectrum of mass torts," he added.
To download the white paper, click here.
1. http://www.bp.com/en/global/corporate/gulf-of-mexico-restoration/claims-information.html, May 31, 2013, BP