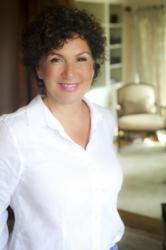 Paying it forward is a decision each one of us can make.
Boston, MA (PRWEB) June 19, 2013
Robin Samora Inc., a Boston-based branding, promotions and PR firm that works with experts, entrepreneurs and authors, announced today that it has awarded a scholarship to Maryland graduate student Sahendy Estevez, which will enable her to attend Vocus' "Demand Success 2013" conference in Washington D.C. on June 20 and 21.
Estevez is a graduate student in the Nonproliferation and Terrorism Studies program at the Monterey Institute of International Studies, and currently interns at the University of Maryland's National Consortium for the Study of Terrorism and Responses to Terrorism. She beat out a large number of other worthy candidates by submitting a powerful essay that highlighted her desire to make a unique contribution to US security initiatives and diplomacy in the Middle East, and at the same time, serve as mentor to women and help shape the next generation of strong female leaders.
"As a low-income student from a predominantly Spanish community, I have been privileged to graduate from college and graduate school," commented Estevez. "Moreover, I have utilized my academic and personal experiences to serve as a peer mentor and leader for students in my undergraduate school. For all these reasons, I greatly appreciate the remarkable opportunity offered to me by Robin Samora Inc. to attend the Vocus Demand Success 2013 conference!"
"I have no doubt that someone with Sahendy's track record of overachieving and breaking barriers will make the most out of this opportunity," commented Robin Samora. "Paying it forward is a decision each one of us can make. It's extremely gratifying to help Sahendy inspire and empower other women to achieve their career goals -- especially in industries, fields and roles where women have traditionally been under-represented."
Vocus' Demand Success 2013 conference features keynotes by Arianna Huffington, Rohit Bhargava, Jeremiah Owyang and several other thought leaders, who will share insights and advice on achieving success in the information economy, and more.
A copy of Ms. Estevez's winning essay is available on the Robin Samora Inc. website at http://www.robinsamorainc.com/2013/06/sahendy-estevez-essay.
For more information or media inquiries, contact Robin Samora at (617) 921-3448 or Robin(at)RobinSamoraInc(dot)com.
About Robin Samora Inc.
Telling a story is personal. Sharing it is an art. Technology makes it global. Robin Samora Inc., a Boston based PR, branding and promotions firm blends all three to take its clients' businesses and brands to the next level. With clients like Comcast, WBZ-TV and Blue Man Group, and a roster of authors, entrepreneurs and experts nationwide, the firm prides itself on being a "Promotional GPS" that takes its clients' brands where they want to go to be seen, heard, engaged and remembered. With over two decades of experience, the firm is as comfortable on major media highways as it is on out-of-the-way niche back roads.
Learn more at http://www.RobinSamoraInc.com.