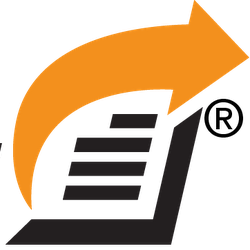 For many, starting a business and embarking on entrepreneurship offers the smartest balance between work and family.
Westlake Village, CA (PRWEB) June 25, 2013
CorpNet.com, a leading online business document filing company that helps new and existing entrepreneurs start a business and keep an existing business in compliance, offers six simple steps to make sure your new business is legit from the start.
"For many, starting a business and embarking on entrepreneurship offers the smartest balance between work and family. Starting your own business whether from a co-location facility, an executive suite or from a basement, kitchen table, or garage is a great way to keep your overhead costs down," said Nellie Akalp, co-founder and CEO of CorpNet.com. "Since it's such a popular option, we wanted to make sure that entrepreneurs understand the legal steps involved with starting a business."
According to the SBA, entrepreneurs are going into business for themselves more than ever these days and more than half of all U.S. businesses are based out of the owner's home. Industry giants like Mary Kay Cosmetics, Apple Computer, and Hershey's all got their start as home-based ventures.
CorpNet's six legal steps to starting a business are:
1. Choose a business name: Once you've brainstormed and picked the perfect name, you should conduct a free business name search to see if it's available or if someone has already filed a trademark for your name.
2. Choose a business structure: Forming an LLC or corporation for a home-based startup will protect your personal assets from any liabilities of the company. CorpNet's newly launched Business Structure Wizard can help guide business owners in selecting a business structure.
3. Get a Tax ID number from the IRS so you don't need to give out your personal social security number to every client or vendor you work with.
4. Set up a business checking account to keep your business finances separate from your personal accounts.
5. Get a business license: Check if you need to get a business license or permit from the state, county, town, or even federal level. In addition, check with your local zoning board to make sure that your planned business can be legally operated in your home.
6. Don't forget your home office deductions: If you're using any part of your home "exclusively for business purposes," you're able to deduct this use from your taxes. Check with the IRS or a tax advisor for more details.
CorpNet.com has helped more than 10,000 businesses form since 2009 and has made a name for itself for its personal touch, fast and reliable services, and flexible packages that meet the needs and budget of any entrepreneur and business.
About CorpNet.com
CorpNet.com is an online business document filing service that provides new and existing business owners with the most comprehensive, cost-effective services when it comes to starting, protecting, and managing a business. Through its website, CorpNet.com provides business filing services required for a variety of business needs such as: incorporate a business or form an LLC (Limited Liability Company), file a DBA, Doing Business in Multiple States (Foreign Qualifications), close a business (Dissolutions), Registered Agent Representations, Trademark Search and Registrations, and Corporate Compliance services and supplies for all 50 states.
Founded by experienced entrepreneur/attorney husband and wife team, Philip and Nellie Akalp, CorpNet.com is a private company based in Westlake Village, CA. For more information, please visit http://www.corpnet.com or follow @CorpNet.