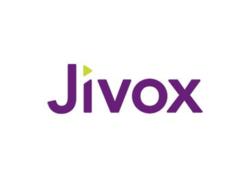 Redwood City, Calif. (PRWEB) June 19, 2013
Jivox, provider of the leading multi-screen interactive advertising platform, today announced its native advertising features are available within its ad formats including all Interactive Advertising Bureau (IAB) Rising Stars ad formats. Combining the customization of a highly-interactive native ad experience with a scalable IAB format gives advertisers the ability to increase the ROI of every ad dollar.
Native advertising is designed to provide valuable and engaging content in the context of the user's experience. The customized native ad experience allows brands to be more creative and offer more interactive experiences, resulting in significantly higher engagement levels. However, native advertising is typically a one-off ad buy which limits the efficiencies of digital advertising.
By embedding native ad features into high impact ad units, brands get the best of both worlds – the engagement that native advertising brings to the scale of standard ad units.
Key native ad features that can be embedded into Jivox ad units include:
1) RSS feeds/news reader that enables news articles, sponsored stories, images, video and other content published by the brand in collaboration with the publisher to be dynamically fed into the ad unit
2) Galleries of video and image content showcasing content from the site for example recipe videos produced by a food site that is integrated into an ad for bake mix
3) Live Twitter feeds allowing brands to post messages directly into the ad while it is being served
In addition to bringing these native ad features to the platform, the Jivox platform uniquely offers these features across all ad units and across multiple screens. The Jivox Native Ads features are available for In-stream Video Ads, Rich Media/Banner ads and Mobile Ad Units, and these features also work when used on tablet and smartphone devices.
"Publishers are embracing digital advertising experiences where ads appear to be organic and part of the native experience," said Diaz Nesamoney, CEO and founder of Jivox. "The experience created with native ads dramatically increases engagement, yet traditionally the customization of these ads limits its scalability. We are changing this by making it easy for advertisers to deliver highly-creative and relevant native ads at scale."
With the Jivox IAB Rising Star Native Ad Unit publishers and agencies can sell native ads as a scalable media buy. IAB Rising Star banner units also provide a much larger canvas so creative teams can build in more native ad experiences with live content feeds, games, etc.
About Jivox
Jivox is the leading multi-screen interactive advertising technology company. The Jivox Interactive Ad Platform enables digital agencies and publishers to produce and deliver highly engaging ads featuring video, rich media, dynamic content, customizable widgets and social sharing. Using Jivox, interactive ads can be easily authored and served in-stream, in-banner and on smartphones and tablet devices. Jivox technology eliminates the time consuming and expensive process of traditional code-based approaches and the challenges associated with delivering interactive ads across multiple screens and connected devices. Jivox also provides sophisticated campaign performance tracking, demographic analytics and purchase intent analytics via BrandGage — its proprietary real-time analytics platform. Several hundred media companies and agencies use Jivox, including College Humor, Federated Media, FUOR Digital, Havas, Interactive One, Martha Stewart, Martini Media, Mojiva, Sun Times Media, Universal McCann and Videology. For examples of Jivox ads see: http://www.jivox.com/demoads.