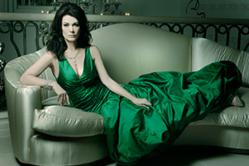 Los Angeles, CA (PRWEB) June 19, 2013
According to a June 17, 2013 Allure Magazine article, titled "8 Tricks for Surviving Weekend Sunburn," it is not uncommon for a person to suffer from a sunburn, especially in the summer months. A person is likely to forget to reapply sunscreen properly and end up with red skin, which is both dry and itchy. When this occurs, it is essential to act quickly and treat the burn (Go to goo.gl/gDyjP).
"Most people do not realize that milk contains proteins, fats, and vitamins that help to hydrate the skin," says Dr. Simon Ourian, Medical Director of Epione Beverly Hills. "A person can soak a cloth in chilled whole milk and keep it on the skin for approximately twenty minutes to treat sunburn."
According to the article, when sunburn occurs it will bring pain and swelling, and the skin becomes inflamed as a natural healing reaction. For immediate, effective relief it is advised to take two ibuprofen. When skin is sunburned, it is best to use cool water to shower. This will release the extra heat and relieve pain. When finished, the skin should gently be dabbed dry with a cotton towel to avoid further irritation.
Also, according to the Allure article, many women use products that contain anti-aging ingredients that are inappropriate for sunburn. In the end, a person may sensitize the skin to this type of ingredient and will not be able to use it in the future. After sunburn, skin is left in an extremely tender state. The best thing to do is to apply powder to the area, which will soothe the skin. After a few days, it will be acceptable to begin using a bit of foundation.
"Sunburn can be a dangerous condition, especially if it is severe and covers a majority of the body," says Dr. Ourian. "If no treatment helps to alleviate pain, it is best to call a doctor. It is vital to seek immediate medical treatment if blisters, nausea, or fever accompany sunburn as well."
Dr. Ourian has been a pioneer in laser technology and non-invasive aesthetic procedures including Restylane, Juvéderm, Radiesse and Sculptra. These treatments are used for the correction or reversal of a variety of conditions such as acne, acne scars, skin discoloration, wrinkles, stretch marks, varicose veins, cellulite, and others. More information about sunburn treatments can be found on Epione's website.