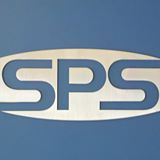 Goffstown, NH (PRWEB) June 18, 2013
SPS Spindle, is pleased to announce remote spindle taper grinding with onsite services. SPS Spindle was founded in 2003 providing spindle rebuilding, spindle component manufacturing, gearbox and transmission repair, multi axis milling head repair, vibration analysis services, and ball screw repair. In addition to these services, SPS Spindle is pleased to announce their new services of onsite taper grinding and onsite maintenance services.
SPS Spindle is able to offer onsite spindle repair using a specialized portable taper grinding system. With their portable taper grinding system, SPS Spindle can repair vertical and horizontal machining centers, among others. The spindle taper grinding is performed by using the rotation of the spindle shaft within its own bearings, so long as they are fully operational.
SPS Spindle's remote services comprise inspections prior to repair services and afterward, including taper grinding, vibration measurements and taper inspection, visual inspection, taper contact checks – known as bluing –, tooling inspection, drawbar retention force measurement, and precision test bar measurement.
Spindles are machine tools consisting of a rotating axis, often with a shaft at its heart. While the shaft itself is the spindle the term usually encompasses the entire rotary unit. Gang drills and screw machines are common multispindle machines. Examples of spindles include the headstock of both wood and metal lathes. On mulling cutters, spindles are mounted for cutting features such as rebates, beads, and curves, into mouldings and millwork. Spindles are used in milling machines and drill presses with varieties including grinding, electric, machine, low-speed and high speed. SPS Spindle is able to repair any variety of industrial spindles.
SPS Spindle services a unique industry in manufacturing plants. Aside from providing spindle rebuilding and services, SPS Spindle also provides customers with a comprehensive machine tool services as well. SPS Spindle has built their reputation using their knowledge of machine tools to satisfy clientele demands, provide innovative products, and improving clientele machine's performance. SPS Spindle offers assistance with new spindles, multi axis heads, lubrication systems, high frequency spindle drives, cooling systems, precision bearings, and non-contact spindle and motor seals.